headphones
Sony MDR-DS6000 Headphones Review
The Sony MDR-DS6000s bring wireless, surround sound cans to the home theater scene, but the price is steep.
$299.99 MSRP
Buy now at Amazon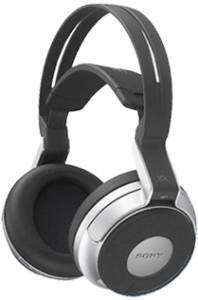 Tour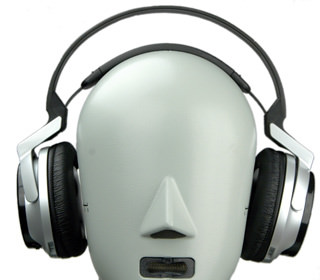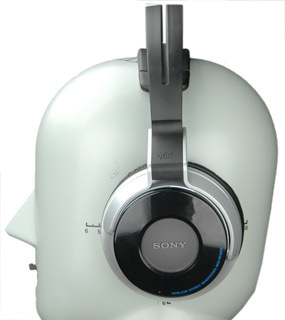 The Sony MDR-DS6000 headphones are predominantly gray. The first thing you may notice is the presence of two different bands.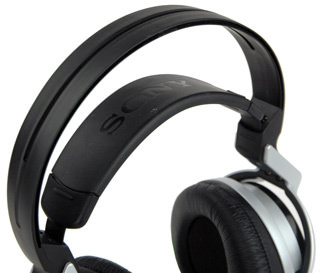 The outer one is plastic, while the inner one has a rubber coating and has internal springs holding it in place.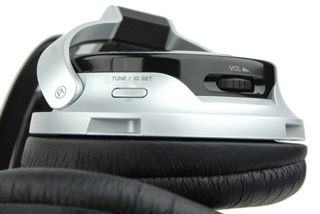 The cups have padding covered by a thin, soft, synthetic leather. There is a definite front and back to these headphones, as the inside of the cup is beveled to allow it to fit snugly around your ears. The batteries can be found in a compartment inside the left cup.
The base station has two indentations in its top where the headphones rest to recharge. Along the front perimeter of the base station are three switches: compression, input, and effect. Around back is where you'll find the different ports, either for audio input or power.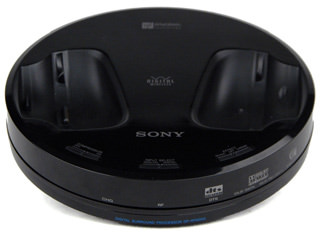 On the base station itself, there are three switches: compression (on/off), input select (analog/digital), and effect (music/off/cinema). Compression means is that, instead of hearing the full dynamic range of whatever you're listening to, loud noises and soft noises both get smushed closer to mid-range noises. This will help you decipher whispers, and avoid getting startled by explosions. The input switch flips between the two inputs; the analog photon inputs and the optical digital one. The effect switch controls the listening mode: music, off or cinema.

In the Box
In the box, you'll find the headphones, the base station, and a power cable. What you won't find is anything at all to connect the base station to an audio output source, such as phono cables or digital ins/outs; a serious omission for a set of headphones designed to connect to a home theater system. This seems rather cheap for a $300 pair of headphones; we would have expected to see at least a cheap set of phono cables so you can plug them straight in.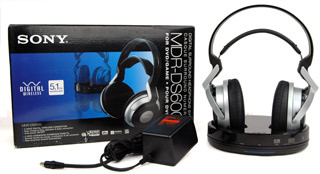 Durability
Overall, these headphones seem fairly sturdy. They're made out of plastic that seems robust, and the skin on the padding won't tear easily. It does have a few moving parts, which would be more prone to wear and tear than nonmoving parts: the cups tilt, and the band can extend. The tilting mechanism feels fairly sturdy, though. The band we have more issue with, since it's held in place with springs: when you put these headphones on, your head pulls on these springs. We're not sure how well these springs will hold up over many sessions of wear.
Comparable Products
Before you buy the Sony MDR-DS6000, take a look at these other headphones.
Aesthetics
These headphones aren't stunningly handsome, though they do look nice. They're mainly a study of grays, so they'd be appropriate for those who prefer dull, gloomy days to bright sunny ones.
Our editors review and recommend products to help you buy the stuff you need. If you make a purchase by clicking one of our links, we may earn a small share of the revenue. Our picks and opinions are independent from any business incentives.
Sections