headphones
Sony MDR-7506 Review
Once more unto the budget bin, dear hobbyists—these Sonys are worth it.
$130.00 MSRP
Buy now at Amazon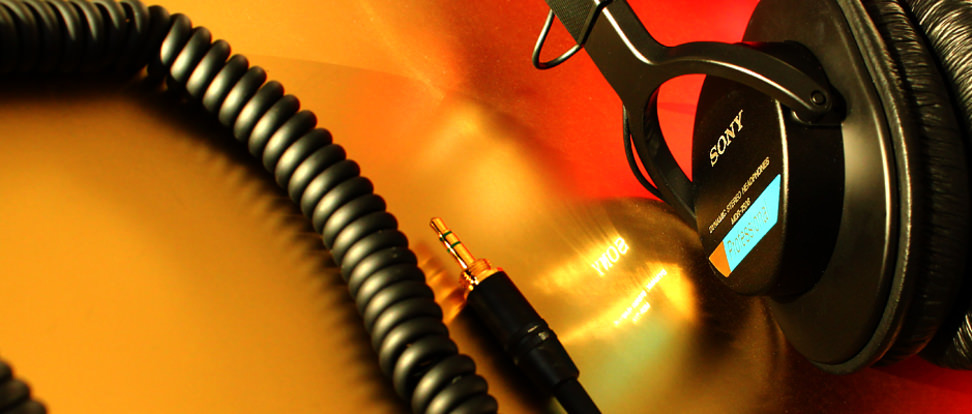 The Sony MDR-7506 is better than 34% of the headphones we tested.
It is better than 39% of the headphones we have tested under $200.
It is better than 37% of the over-ear headphones we have tested.
Overview
Everyone wants comfortable design and great sound. Finding a decent solution for your home or office can be tricky, though, especially if you're looking to pay less than $100 bucks. Fortunately, Sony offers just that in the MDR-7506 (MSRP $130) headphones. In fact, we looked online and easily found these cans for just $77.
So what's the downside? The MDR-7056 have to stay in one place. Due to a very long cable and questionable materials, portability is a problem. And unless you enjoy equalizing your own tunes, the flat response may leave you longing for more in terms of sound quality. Yet hobbyists are sure to love this affordable option. For all-day listening, the Sony MDR-7506 offers a lot in exchange for a little.
Form & Features
These cans are made for listening—not looking.
Saving money feels great, but it seldom gets you a truly well-made product. The MDR-7506 is no exception. Sale prices of around $77 buy you solid sound and a great-feeling fit—you can listen to these over-ears comfortably for hours—but the design scheme is truly drab. The closer you look, the more devils you'll find in the details: a cable you can't remove; speaker pads that lack the durability to last; low-grade plastic as far as the eye can see. Handle with care.
We do appreciate the nearly 10-inch-long cord, though, which is great for the office. There is no remote of course—commuting with these won't be comfortable—but if you do need to take the MDR-7506s on the go, be sure to use the ugly little carry bag. Sony also includes a 1/4-inch adaptor to pair with the 1/8-inch basic one, a perk DJs and hobbyists will get plenty of use out of.
Audio Quality
Ready, set, equalize
Bass isn't as loud as what you'd normally find on mainstream headphones, which is precisely why many hobbyists will love the MDR-7506s.
Plenty of everyday listeners will like the MDR-7506's balanced sound quality right off the bat, but some will find it lacking. That's because the soundscape is very flat, meaning bass isn't as loud as what you'd normally find on mainstream headphones in this price range.
This is also precisely why many hobbyists will love the MDR-7506s; "flat" sound that doesn't over or underemphasize various portions of the musical range makes it easier to use an equalizer to tailor music to your own liking. Many listeners never use equalizers to customize their own sound, but the ones that do will appreciate these headphones—especially given the friendly asking price.
Even better, these headphones are very balanced in loudness between left and right speakers. Small imbalances are there, but the errors are so mild you'll never notice them. Distortion doesn't crash the party, either. While not completely free of unwanted pollution, the MDR-7506 has very, very low measures—many listeners will never even notice it.
Comparable Products
Before you buy the Sony MDR-7506, take a look at these other headphones.
Last Word
Take care of them, and they'll take care of you.
Sony's MDR-7506 (MSRP $130) may not dazzle you with its outfit—there is absolutely nothing exciting to look at here, and you'll probably need to replace the cheap ear pads at some point. Yet, like Don Quixote with his bowl for a helmet, there's still great quality within.
The sound is nicely balanced, so that no portion of the musical scale is too loud or too soft. Aspiring audiophiles will especially love this soundscape, because it's optimal for equalizing and mixing, which typically costs a lot more.
In terms of value, this is the best buy I've seen all year. A simple online search puts these over-ears in the neighborhood of $77. The Sony MDR-7506 isn't a convenient travel companion, and it doesn't win best-dressed, but it offers balanced sound with very little distortion in a comfortable, affordable package.
Our editors review and recommend products to help you buy the stuff you need. If you make a purchase by clicking one of our links, we may earn a small share of the revenue. Our picks and opinions are independent from any business incentives.