headphones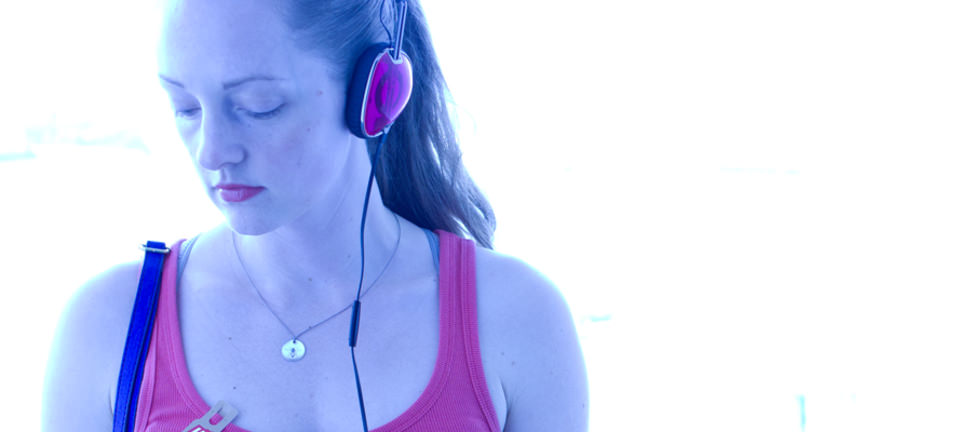 Overview
With a name like Skullcandy, it should come as no surprise that this company is all about image. The business's website features teeny-bikini-clad supermodel Kate Upton, rolling around the floor with a set of red-hot cans (and by cans, we mean headphones). Consumers are blasted with a technicolor burst of goodies to choose from. It's thrilling.
With all the pretty girls, shiny merchandise, and hip fonts, one may well wonder: Are my glitzy new Navigators (MSRP $99.95) The Emperor's New Clothes? Let's find out how deep this beauty runs.
Design & Features
Hello Kitty meets pirate, designs headphones
The Skullcandy Navigator comes in tortoise, white, and a slew of other shades, but we wound up with a pink set. It's a delightful combination, really—gloomy little skulls and hot-pink particulars. Here and there, the design feels a bit industrial; the ear cups sport clear covers, revealing a system of shining plates and screws underneath—the same concept that sold mountains of clear plastic phones in the 90s. Glossy black skeleton heads are stamped on both sides of the headband, and the inside of each ear cup sports this logo, as well. Even from a distance, these headphones make quite an impression.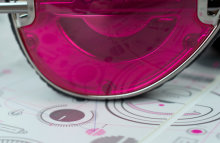 On-ear descendants of the more-expensive Aviators, the Navigators make for a similar—if smaller and less comfortable—alternative. Memory foam on the inside of each ear cup contributes to a more enjoyable fit, but customers with delicate ears should stay away: Like many on ears, extended use tends to cause aching.
Sensitive ears aside, the sunglasses-shaped Navigators are small and light enough to take on the go; just be sure to keep them inside of the soft case (included), because the plastic ear cups scratch up easily. By collapsing the cups into the band, the Navigators fit nicely into their pouch. As for the cord, it's detachable (and therefore replaceable), tangle resistant, and 4.4 feet long. Its flat shape minimizes knotted messes, and users can answer calls and control music with the included remote.
Audio Quality
Middle-of-the-road audio quality
Purists, avert your ears. Unfortunately, even though the Navigator maintains a decent frequency response across the board, the left and right channels just aren't balanced. So even though the headphones don't under- or over-exaggerate most notes, music will sound louder in one ear than in the other, at times. Specifically, upper notes of instruments like violens and flutes will sound half as loud in the right ear as in the left. Luckily, most notes go unaffected by this issue, so this imbalance does not constitute a make-or-break drawback for most buyers (though practiced ears will be unimpressed).
To make matters a bit worse, in the low portion of the frequency range, slight audible distortions harm the sound, so that music strays a bit from its original form. Not only this, but bass is actually underemphasized, which dubstep lovers are sure to hate. Rounding out the day in the lab, I noted efficient blocking of unwanted high frequency noises, but lower pitches were not so easily deterred. This means that low rumblings may disturb your music listening, but chattering passerby and high-pitched irritants are unlikely to interfere.
Comparable Products
Before you buy the Skullcandy Navigator, take a look at these other headphones.
In Use
As comfortable as on ears could be
On ears are comfortable for only so long, but while it lasts, the Navigator feels mighty fine. Memory foam helps a bit, and the plush leather cups pamper your ears as best they can, but the constant pressure is a ticking time bomb for the tender eared.
If you have ears of steel, the Navigator should suit you just fine. The ear cups are nicely sized, falling flush with the side of the head, and they extend and retract on little metal limbs.
For listening on the go, you'll love how lightweight these are—just ~4.6 oz., and they curl up tight for easy transport. With your microphone and remote, you can take calls, skips songs, alter volume, and pause tunes while on the go. But remember—these cans aren't the best noise blockers, so avoid loud settings.
Conclusion
Not top-shelf sound, but not bottom-of-the-barrel either
The Skullcandy Navigator won't bathe your ears in melodious bliss, but for $99.95, you could do far worse. Relatively comfortable and visually striking, these headphones are likely to please low-maintenance buyers. The left and right speakers don't always strike an even balance, so that sound is louder in one ear than in the other, but these issues are not hugely distracting.
The Navigator will not satisfy ears in search of pure, studio-quality sound, and if comfort is your aim, go ahead and shell out another $50 for the big brother, the Aviator. However, if you want a lightweight set of portable on ears with looks to kill, the Navigator is a fair buy—especially on sale.
Our editors review and recommend products to help you buy the stuff you need. If you make a purchase by clicking one of our links, we may earn a small share of the revenue. Our picks and opinions are independent from any business incentives.