headphones
Sennheiser MM50 iP Headphones Review
The MM50 iP headphones have great audio quality, are comfortable, and cost $100.
$24.99 at Amazon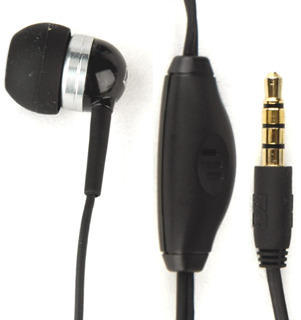 Tour
The Sennheiser MM50 iP in-ear headphones are made out of shiny black plastic with silver detailing.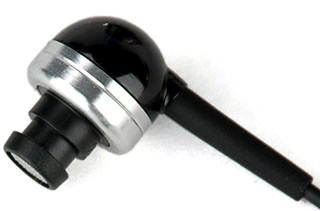 The headphones are in-ear headphones with an asymmetrical 'Y' design: this means the cord to the left ear bud is significantly shorter than the cord to the right one, causing the main stretch of cable to hang towards the left. The headphones feature removable sleeves, and their nozzles are guarded with a metallic mesh.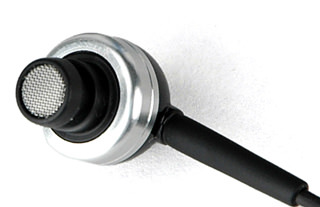 An inch below the neck split you'll find a microphone pendant. On one side of the pendant is a small indentation with three slits, one of which is the microphone. The reverse side of the pendant has a button, which can be used to hang up calls, pause music playback, or perform other functions depending on the device the headphones are connected to.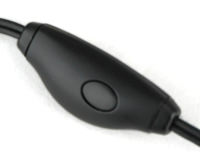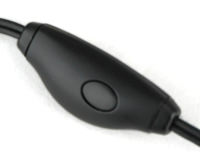 The cord ends in a standard 1/4-inch plug and doesn't feature much of a cord guard.

In the Box
In the MM50 iPs' box, you'll find the headphones and three sleeves.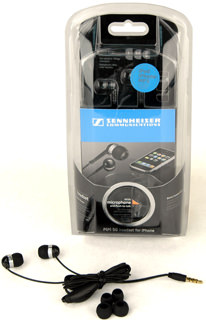 Durability
Since in-ear headphones are so small, they really don't have much on them to break. The MM50 iPs seem a good quality overall, but they do have a potential Achilles Heel. The MM50 iPs don't have a particularly good cord guard at its plug. Cord guards help prevent the cord from bending too harshly at the plug, which can cause wear and tear damage or even shearing. To reduce the risk of wire wear, make sure the plug sticks straight up from your cell phone or media player when the device is in your pocket.
UPDATE: Someone in the office went out and bought a pair of these shortly after these headphones were reviewed. As of November 2nd, about three months after this was written, the microphone button has stopped working entirely. It was definitely related to the poor cord guard. The person in question reported any movement at the cord guard could send the signal that the microphone button was pressed down. We strongly recommend taping up this junction, adding some kind of splint, or otherwise stopping the cord from bending at the cord guard too sharply.
Comparable Products
Before you buy the Sennheiser MM50 iP, take a look at these other headphones.
Aesthetics
The MM50 iP headphones are tiny, so there's not a lot of room for aesthetic flair. We generally think they look better than the average in-ear headphone, and their black coloration will help anti-Apple consumers set themselves apart from the iPod crowd. If you want really good aesthetics from a set of in-ear headphones, check out anything by V-MODA, such as the Vibe Duos, which are also a headset.
Sections