headphones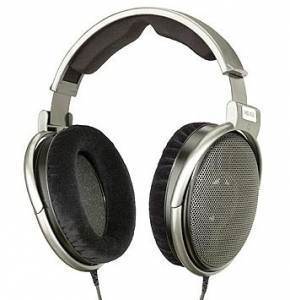 Tour & Design
**
Tour**
---
Welcome to the Sennheiser HD 650s. Below are the left, middle,

and right of the headphones.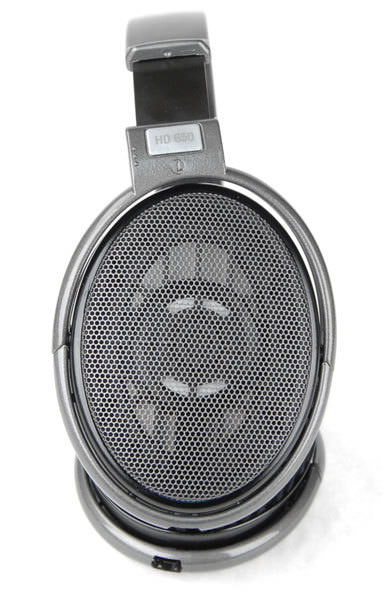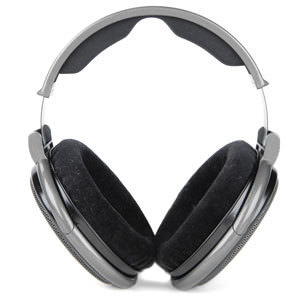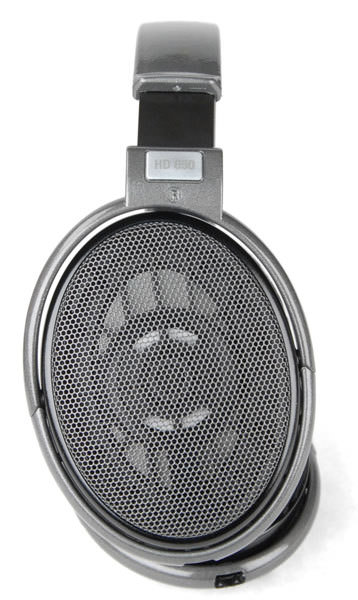 The HD 650s are open-backed headphones, which is obvious if you

look at the outside of the ear cups. You can see the headphones'

innards clearly through the external grating.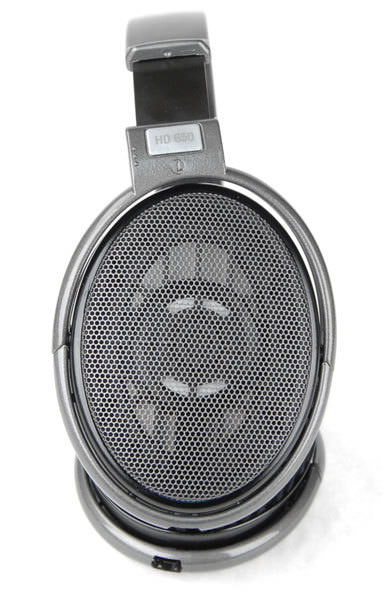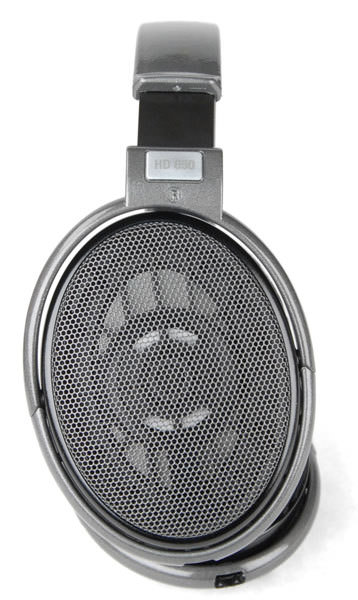 The underside of the cups is where the cord attaches.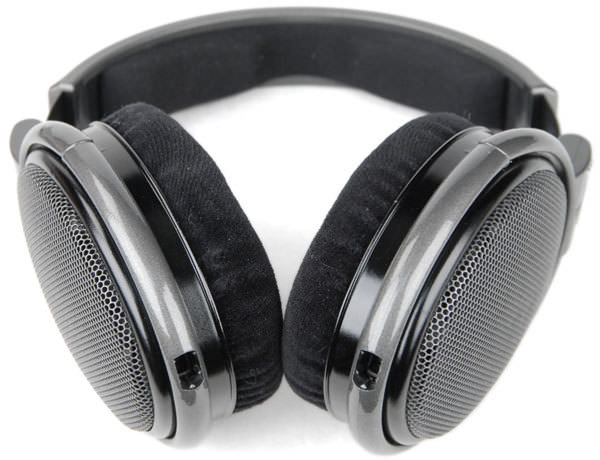 The underside of the band has padding with a divot at the top to

allow the band to bend without scrunching up the pads.

The headphones come with a Y-style cable that's over 9 feet long.

Here's a close-up of the plugs that affix

the cable to the ear cups.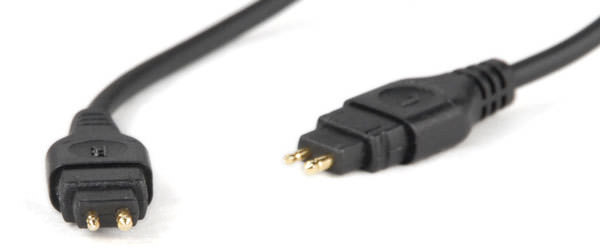 As always, we conclude our tour by taking candid photos of HATS, our

head-and-torso-simulating robot pal, wearing the headphones it's helped

us test. Use this picture to get a very, very, very vague impression of

what the headphones will look like on your own head. We've gone ahead

and assumed you won't always remember to make the band symmetrically

extended, leading to a slight off-kilter look.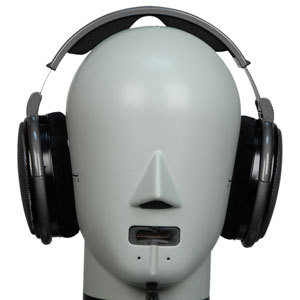 In The Box
---
In the box you'll find a storage case and an 1/8-inch adapter.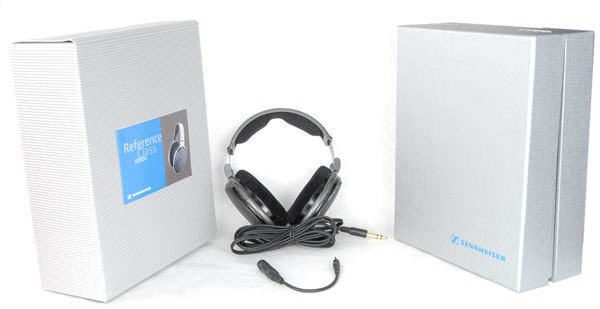 ---
The HD 650s seem to be a pretty durable set of headphones overall,

with very specific strengths and weaknesses. On the plus side, the cord

is thick (a plus on at-home headphones, but makes them less portable)

and also removeable. If the cord gets damaged, just swap it out for a

new one.
On the negative end, the HD 650s have an open-backed design. While

open backs do some nice things for sound quality, it lets dust get into

the guts of the headphone very easily. Further, the grating isn't

particularly sturdy, and will probably dent if it fell off your desk.

Unless your desk is several hundred feet above ground, the dent will

likely just be an aesthetic issue.
These negative features are very minor in relation to the overall

construction of the headphones, however. While some dust can flow

through the grates, there's a felt guard to protect the important bits.

In general, the HD 650s are a sturdy set of headphones.
---
We like the looks of the Sennheiser HD 650s, but their unique look

certainly won't be for everyone. The large oval grating on the outside

of the ear cups is functional, of course, but also creates an

interesting look. The headphones are over-ears, which might look a bit

large on your head if you're not used to them. The greyscale paint job

doesn't create much of an aesthetic draw. While this might make them a

bit boring to some, it also makes them work-appropriate (if you are

planning on using these at work, we have to warn you: they leak like

crazy, so you'll have to keep your volume down if you don't want to be

the office boom box).
Sections
News and Features