headphones
Sennheiser CX 300-II Headphones Review
$79.95 MSRP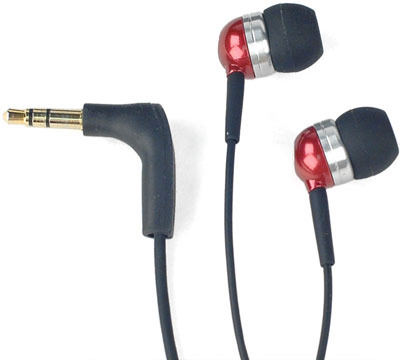 Tour & Design
**
Tour**
---
The Sennheiser CX 300-IIs are an average-looking set of in-ears: buds on one end, plug on the other, not much in-between. The only twist on the formula is that the cord is asymmetrical, meaning the length of cord running from the neck split to the left ear bud is far shorter than the length running to the right. This is so you can sling the right side around the back of your neck.

The CX 300-IIs are an average set of in-ears with an above cord guard at the plug.

These should fair well when connected to media players in bags and pockets

(click pic for larger image).

The buds themselves are half metallic silver, half crimson ('gunmetal rouge' to V-MODA users). They have a good cord guard, which means the internal wires won't sever against the buds should you recklessly shove the headphones into your pocket for a while. The nozzles are fairly thick and grip sleeves tightly. The top of the nozzle has a wire mesh covering, to separate the headphones' innards from that pigsty you call an ear. Dont' fret: everyone else's ears are just as gross, hence the protective screen.

The CX 300-IIs don't have any cleaning tools, so be careful you don't

grind any grime into the mesh: once it's inside, it's not coming out.

Both cables converge in a small bit of hard rubber. It seems to be very durable; we wouldn't worry about this thing tearing.

Your cable will snap before this thing even begins to tear.

This is a very sturdy neck split.

After the neck split, the cord ends in a standard 1/8-inch plug. It has a fairly robust cord guard, making it ideal for use with a pocket device.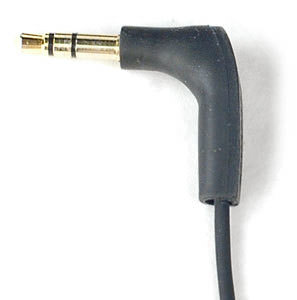 Finally, check out the headphones on HATS, our testing buddy. While HATS might not be mistaken for your long-lost twin, you can't doubt there's some indescribable, somewhat uncanny resemblance. Hopefully it's a close enough likeness for you to get an idea of what your own head might look like with the CX 300-IIs in it.

The Sennheiser CX 300-IIs would be utterly unremarkable if it weren't for their red coloration.

In The Box
---
There isn't a lot in the CX 300-IIs' box. You'll get the headphones themselves and three pairs of sleeves total. There aren't any adapters, in-line accessories, or hidden secrets within the packaging.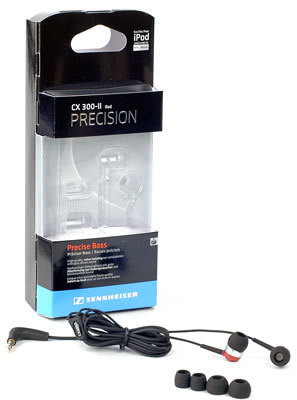 ---
The CX 300-IIs are of average durability. There really isn't anything specific about them they could break easily, but they have a thin cord that lacks a durable casing. There's also no way to fix or replace anything should it break down.
---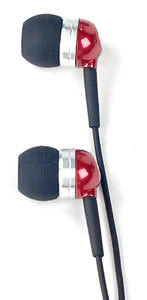 In-ear headphones aren't exactly a sprawling canvas of endless aesthetic opportunity. They're tiny and their design will often go unnoticed. This is the case with the CX 300-IIs: they have solidly average aesthetic appeal. They certainly aren't ugly by any stretch, but there also isn't anything about them that's eye-catching. We do like the splash of color, however, which is why they got ever-so-slightly above a solid 5.00.
Comparable Products
Before you buy the Sennheiser CX 300-II, take a look at these other headphones.
Our editors review and recommend products to help you buy the stuff you need. If you make a purchase by clicking one of our links, we may earn a small share of the revenue. Our picks and opinions are independent from any business incentives.
Sections