headphones
Monster DNA Review
Meet Monster's new set of brand-partnership headphones: Monster DNA.
$93.85 at Amazon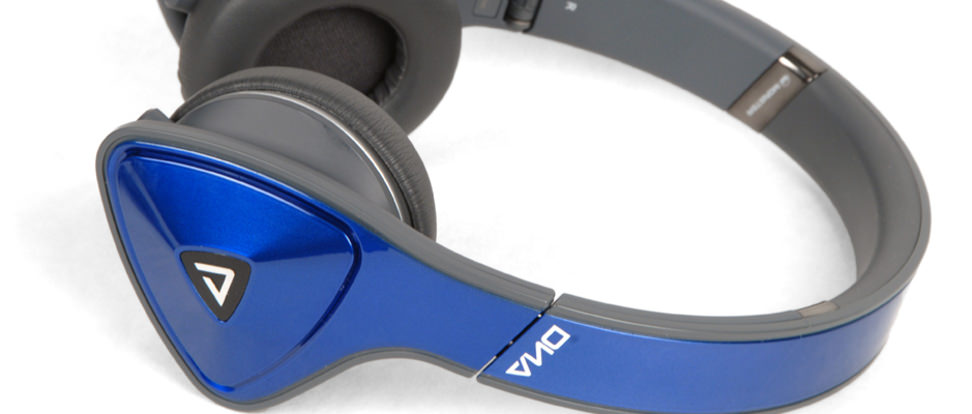 Introduction
Meet Monster's new set of brand-partnership headphones: Monster DNA. After their messy divorce from Beats Audio in early 2012, Monster has teamed up with Viacom to make and market their DNA headphones, a set of on-ear cans bathed in style and slightly better audio than its predecessors. Still, some might balk at the price tag, as it is still quite high for a pair of plastic headphones.
Comfort Design & Features
Easy on the Eyes, Ears, but not on the wallet
The bit that your ear will get most intimate with is the speaker element, ensconced in a thin mesh prophylactic layer over the sensitive electronics to prevent biological gunk from getting in places where it's not supposed to be. To the outside world, all passers by will see is the slick, triangular casing; Monster offers several iterations of the DNA in different colors, like white, chrome, and any one of a number of different patterns.
See if you can try these on before buying.
Measuring in at 3.93 feet, the flat, rubber-insulated cables included with the Monster DNA are not very special. Then consider the fact that both cables, the one with the remote and the one without, are removable in case of damage. This is awesome if you tend to break cables, as it grants you the ability to get your own replacement. Capping off those cables is a regular ol' 1/8th inch TRS pin plug, meant for mobile devices.
If you have a smallish head, the Monster DNA will sit on your noggin with very little pressure, and as far as on-ear headphones go, will remain comfortable from the minute you plunk them on your head and adjust the band. There aren't many issues, as the band does not dig into your scalp, and what little weight there is to the headphones is distributed well.
If you have a larger head, the Monster DNA is not for you. Why? Like many headphones with a plastic band, they do not extend out far enough to accommodate those of us with bigger brain-cases, and consequently will not feel all that great. It stinks, but it's the truth. See if you can try these on before buying.
Audio Quality
The DNA marks a departure from the norm for Monster.
You'll find that many of the high notes and harmonic frequencies to instruments will be muted or muffled.
Unlike Monster's original flagship, Beats, the Monster DNA has a far smaller affinity for the bass. Is it perfect? Of course not. You'll find that many of the high notes and harmonic frequencies to instruments will be muted or muffled, making the music sound a bit off from what you're expecting. For most mobile use, this should be okay, but it is definitely a bit annoying when you're using these headphones at home. Though fans of Beats may be disappointed, the DNA are more attuned to general audiences.
Comparable Products
Before you buy the Monster DNA, take a look at these other headphones.
Conclusion
Could be a lot better, but the DNA is a stylish addition to the Monster line.
After Monster's breakup with Beats Audio, we were surprised to learn that they teamed up with another company to debut a line of headphones. It makes a lot of sense, however, and for all the shortcomings of the Monster DNA, these headphones will have a very powerful marketing team behind them. However, the performance of these headphones is only incrementally better than Monster's Beats line, and that's only if you like to equalize your music, and you have high-end hearing loss.
For the price you'd pay for the Monster DNA, you're getting some of the best-looking headphones money can buy, but the audio performance is a bit lacking. With a high total distortion measure, and a short range of frequencies that can be reproduced, many people will find that they might do better with another set of cans.
That's not to sell the Monster DNAs short however: to their credit, they have very good options to replace broken cables, or tailor your experience to the source of music you have. Additionally, they're very portable and attractive, and many people look for exactly that when they pick up expensive headphones. The list of custom designs are also quite impressive, and should satisfy any fashionista. If you're in the market for better sound, however, we'd recommend looking elsewhere for your mobile audio fix.
Our editors review and recommend products to help you buy the stuff you need. If you make a purchase by clicking one of our links, we may earn a small share of the revenue. Our picks and opinions are independent from any business incentives.