headphones
Marshall Mode Headphones Review
Affordable, tastefully styled, with detailed audio to boot.
$69.99 MSRP
Buy now at Amazon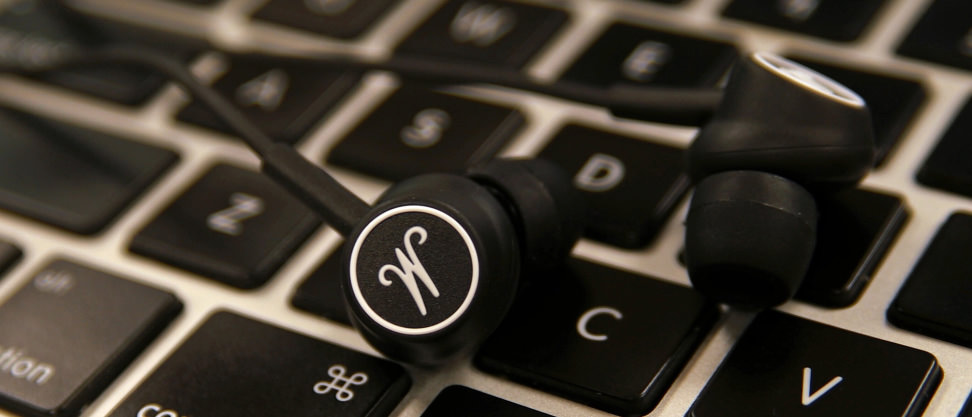 Marshall is an iconic company, known for its amp and speaker products that have designer looks. The Marshall Mode Headphones (MSRP: $69.00) may have hit that sweet spot of high-quality audio at a reasonable price. If you like the idea of having audio great audio and aren't afraid to pay for matching good looks, then the Modes are the in-ears for you.
The Modes did very well in all of our tests and were genuinely a joy to use. They had an average score when it came to blocking sound from the outside world, but the Modes knocked it out of the park in terms of distortion and frequency response. Overall, they yield detailed audio, from sub-bass to the higher frequencies, without any fuzzy, crackling sounds.
These headphones unfortunately share a lot of the same problems discovered when reviewing the more expensive Mode EQs: disappointing build quality, lack of volume control, and almost no included accessories to speak of.
That said, if you want great audio and in-ears that look tastefully stylish, you won't go wrong with the Marshall Modes.
The Look
Simple with a classy touch
The first thing you'll notice when you see the Marshall Modes is the eye-catching white Marshall "M" that's prominently displayed on the black matte finish of the earbuds. There aren't any flashy gimmicks here, and instead, it's a simple design that is more notable for not trying too hard to look good. White is the only accent color to these otherwise black in-ears, without looking overly gaudy. They're eye-catching without demanding your attention and look like they cost more money than they actually do.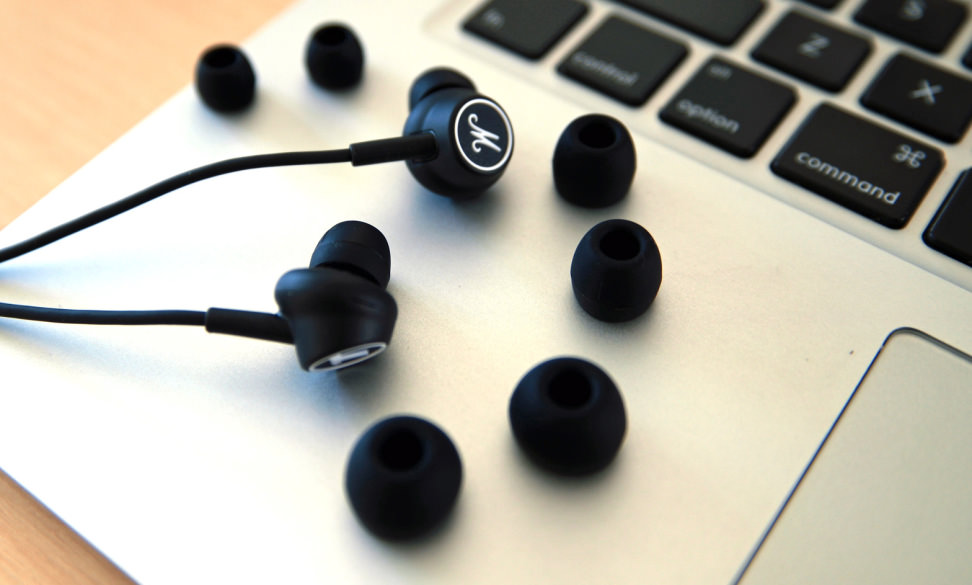 They not only look good, but feel good too. The Modes come with four different sleeve sizes—from small to extra-large—that'll make it easy to find a good fit. Once you find the right size sleeve, the Modes rest comfortably in your ears. We noticed no excessive discomfort or heat buildup, even after hours of continued use.
The in-line control highlights the simplicity of the design, but it does a better job announcing the brand of your headphones than anything else. The only input is a single black button that's limited to the basic functions of in-line remotes: play/pause music, skip and rewind, and answer/cancel in the case of a phone call. If you were hoping to control the volume of your audio though, you'll have to keep looking. The Modes don't include in-line volume control and it's one of the most glaring oversights.
Sturdy construction is important, especially when there isn't a carrying case to stop you from winding the Modes up and shoving them in a pocket. The cable connection at the in-line controller and at each earbud isn't as sturdy as we'd like to see and if a problem comes up with the Modes, it'll probably be in one of these weak spots.
The Sound
Great audio with balanced sound
The Marshall Modes have very few issues when it comes to delivering excellent audio. They even outperformed the more expensive Mode EQs in some of our tests. If you're looking for an above-average pair of in-ears for a reasonable price, the Modes deserve your attention.
If you're looking for an above-average pair of in-ears for a reasonable price, the Modes deserve your attention.
There's a big boost in sub-bass and bass that will really make the most out of rich, deep sounds, without sacrificing the brighter notes that might accompany it. When I used the Modes, each song I listened to, from Childish Gambino to the original Broadway cast recording of Into the Woods, the Modes sounded great and were filled with the depth and detail that makes music enjoyable.
You wouldn't be able to pick up a lot of that detail if there were fuzzy, crackling sounds interfering with your music. Luckily, the distortion that we measured in our tests will probably only be heard by audiophiles with very sensitive hearing. You can rest easy knowing that for the average listener, you'll get nothing but clean and clear audio. When it came to isolation, the Modes were average among in-ears, which means you'll get a good amount of relative volume reduction, but not enough that you'll be completely isolated from the world.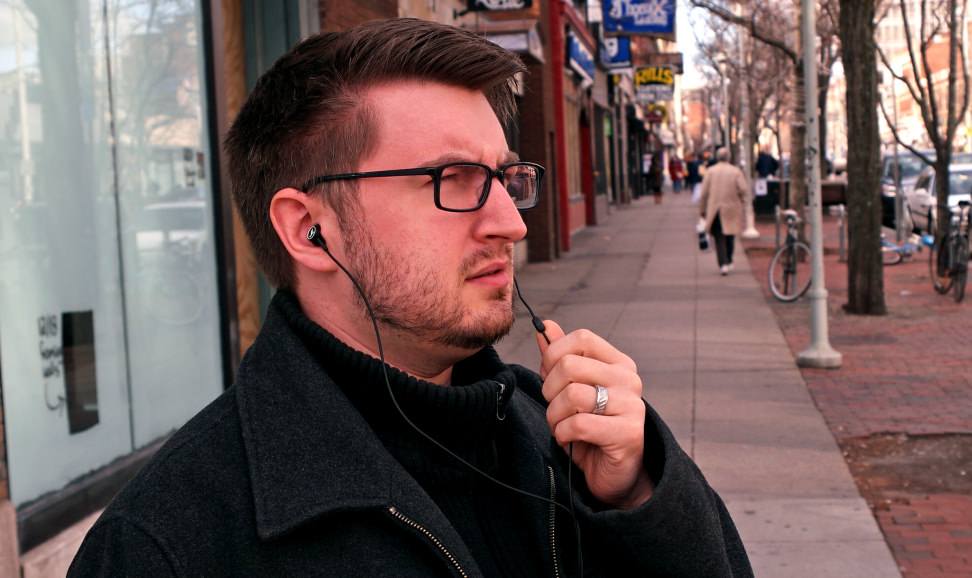 Marshall separated the microphone from the in-line controller in order to remove any interference between the two. Using the microphone, we noticed our calls were clear and well-defined. The microphone might not have the performance of a dedicated high-quality microphone, but it worked remarkably well nevertheless.
Comparable Products
Before you buy the Marshall Headphones Mode, take a look at these other headphones.
The Verdict
At this price, it's hard to complain
Marshall's Mode in-ears deliver great audio at a reasonable price and you won't go wrong by making these your headphones of choice. But, if you can't quite justify the price or would like a different look to go with your tunes, then there are still plenty of great choices out there right now.
If you're willing to shell out a bit more money the JBL Synchros S200i (MSRP: $129.95) look unique and sound amazing. They have a greater emphasis on higher frequency sounds, as well as bass, that create a balanced listening experience. They are our top-rated in-ears and were featured in the 2014 Best of Year Awards.
If the Modes are out of your budget, we heartily recommend the AKG K 323XS (MSRP: $59.95). The AKGs do much better at blocking outside sounds and are ideal if you like listening to classical music, or anything that has a lot of brighter sounds. They also come in a variety of colors and depending on which you'd prefer, you can find the AKGs for as low as $39.95, a deal that may be hard to beat for some.
But don't underestimate the simple appeal of the Marshall Modes. They manage to look classy without going overboard, a lesson that some other headphone manufacturers could stand to learn. Offering up comfortable design with clear sound, the Modes should be a contender for your in-ears of choice.
Our editors review and recommend products to help you buy the stuff you need. If you make a purchase by clicking one of our links, we may earn a small share of the revenue. Our picks and opinions are independent from any business incentives.