headphones
JLab Audio Omni Wireless Headphones Review
Wired or wireless, this is one deal you won't want to miss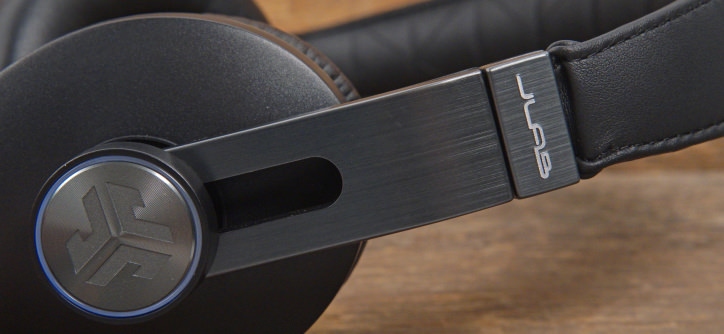 Credit: Reviewed.com / Nick Schmiedicker
Wireless headphones have been on the rise in the last few years, with people rushing to enjoy the convenience of a cord-free setup. But it's a bit of a Wild West out there, with many manufacturers putting out sub-par wireless models that are affordable, but don't hold up under close scrutiny.
But if you're looking for a good pair of wireless headphones at a good price, it's hard to top the JLab Audio Omni Wireless Headphones (MSRP: $99.99). We're big fans of these headphones for a few reasons: They're comfortable to wear, provide very good sound quality both wired and wireless, and don't cost nearly as much as the competition.
The plastic build leaves a little to be desired, but that's a small concession to make for features that usually cost at least twice this much. If you're looking for one of the best values you can get, these have to be near the top of your list.
The Looks
More than meets the eye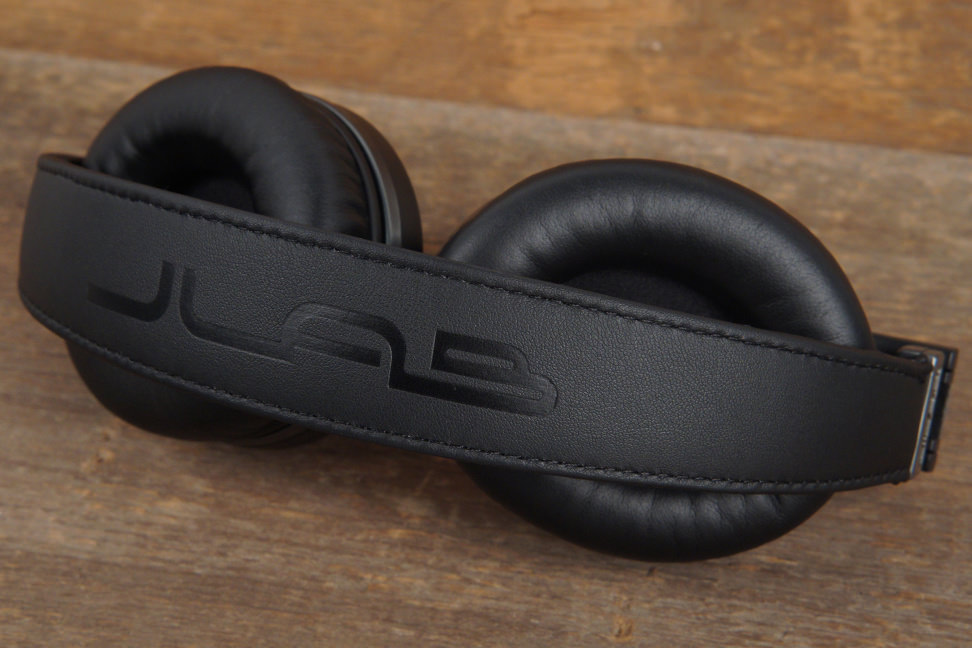 At first glance, there isn't much that's very eye-catching about these JLabs. They have a simple, nondescript design that doesn't shout for attention, instead focusing on function over form. They're only available in one color—"Black Pearl"—but it's a traditional look that goes well with everything from phones to laptops.

Each earcup has thick "cloud foam cushions" that are covered in eco-friendly leather. Unfortunately, they aren't very large, which means they might clamp a little too tightly on anyone with bigger ears—like myself. It was never bad enough to be a deal-breaker, but after long sessions (2-3 hours) I had to take a break. Meanwhile, there's just enough padding on the headband for the headphones to rest gently on your head without causing problems.
The most notable design touch is a small knob on the outside of the right earcup lets you control your music while you're wireless. The small, LED-lit knob will glow blue when you've connected to a device, and between the central button and rotating knob, you'll have access to 11 functions like play, pause, volume, etc. Like the rest of the build, the knob is made from plastic and doesn't feel very sturdy, but it certainly gets the job done.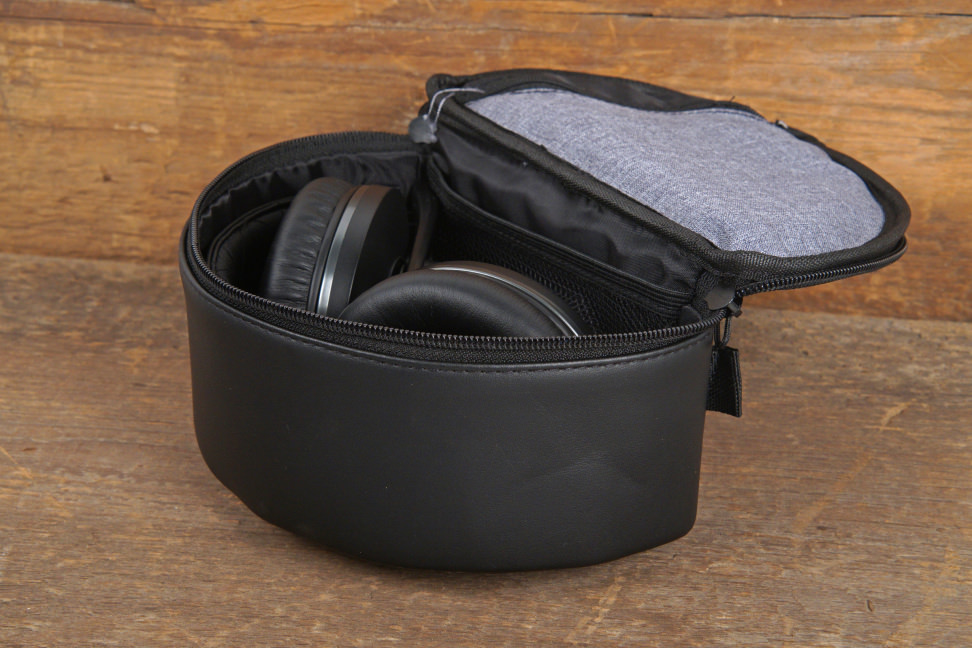 Unlike some wireless headphones, the JLab Omni can be used wired as well. The flat, tangle-resistant cable houses a mic and a one-button remote to handle the controls for answering calls, playing/pausing music, and skipping/rewinding tracks. The lack of volume controls here is a disappointment, as the knob doesn't function at all when wired.
As you'd expect given the low price point, the Omnis don't come with many accessories. Other than the essentials—a USB to micro USB cord to charge the built-in rechargeable battery and the 4.5 foot audio cable—they come with just a travel case. It's plush and should provide a fair amount of protection while you're traveling, but it's also pretty bulky. If you do plan on packing them away you'll have to sacrifice some real estate in your luggage to make sure they fit.
Advertisement - Continue Reading Below
The Sound
Rich, balanced, and free
Whether you're planning to go wired or wireless, the most important thing is that your music sounds great. While switching to wireless will result in an unavoidable loss in quality—which you may or may not be able to discern for yourself—the Omni Wireless have a rich, balanced sound that doesn't play favorites when it comes to genres.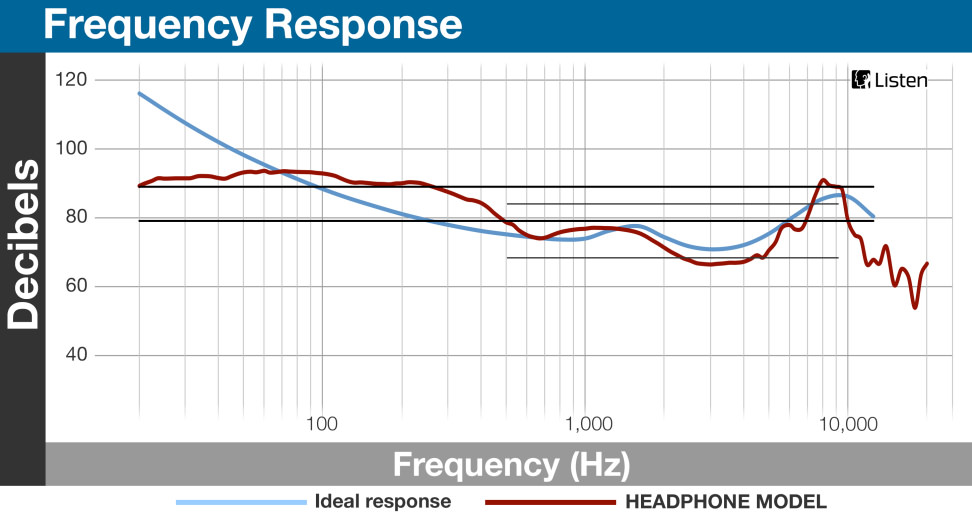 When we measured how the Omnis reproduce sounds across the audible spectrum, we came up with something that pretty closely matches an equal-loudness contour—represented by the blue line below. That means the difficult-to-hear sounds have been given a boost so everything can be heard equally well. Sub-bass and bass sounds don't get quite as much of a boost, so if you prefer the person sitting next to you to feel your music in their chest, you'll have to look for some headphones with a little more oomph. Otherwise, you can expect an every-man's performance that will sound great no matter if you listen to "Moment of Clarity" by Jay-Z or the hit "Sandstorm" by Darude.
One issue we did have is that the Omnis don't block much ambient sound from getting in. The deep sounds of the subway or bus engines on your commute won't be blocked at all and even the general hubbub of the street will only get the slightest reduction. You'll have much better luck at your desk, where the Omnis will easily overpower normal office chatter. Take care not to crank the volume too high though, otherwise you're likely to cause serious damage to your ears.
Wireless
The Omni Wireless use Bluetooth 4.0 to connect to your phone, laptop, speaker, or other device and will beam your music about 30 feet before you start to notice connection issues. That distance will be cut down if you move between walls, but otherwise you'll be living the cordless life.
JLab Audio expects users to get up to 15 hours of playback before they'll need to recharge the onboard battery, which lined up fairly well with our experience. It doesn't last as long as some of the other wireless headphones we've seen lately, but at a fraction of the price, it's pretty safe to say that it's worth the sacrifice.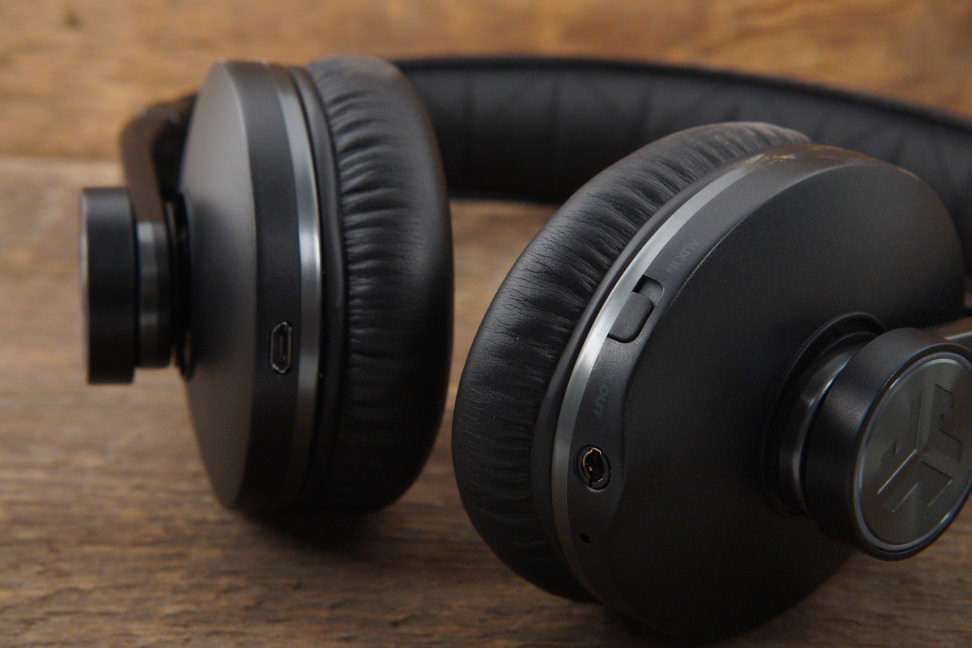 The Bottom Line
If you're looking for wireless over-ears, look no further
There's a reason we awarded these headphones a Best of Year award for 2015. For $100—less if you can find them on sale—the Omni Wireless are great for anyone that doesn't want to sacrifice comfort or performance for that lower price tag.
These are great everyman headphones that can tackle most music genres head on without issue thanks to a balanced, consumer-friendly sound profile. The plastic build might make some people pause, but they feel sturdy enough that unless you're especially tough on your gadgets, you shouldn't have a problem making them last for a long time to come. Throw in the ability to detach the cord and go wireless for 15-hours per full charge and you've got a compelling case for treating yourself and picking them up for yourself.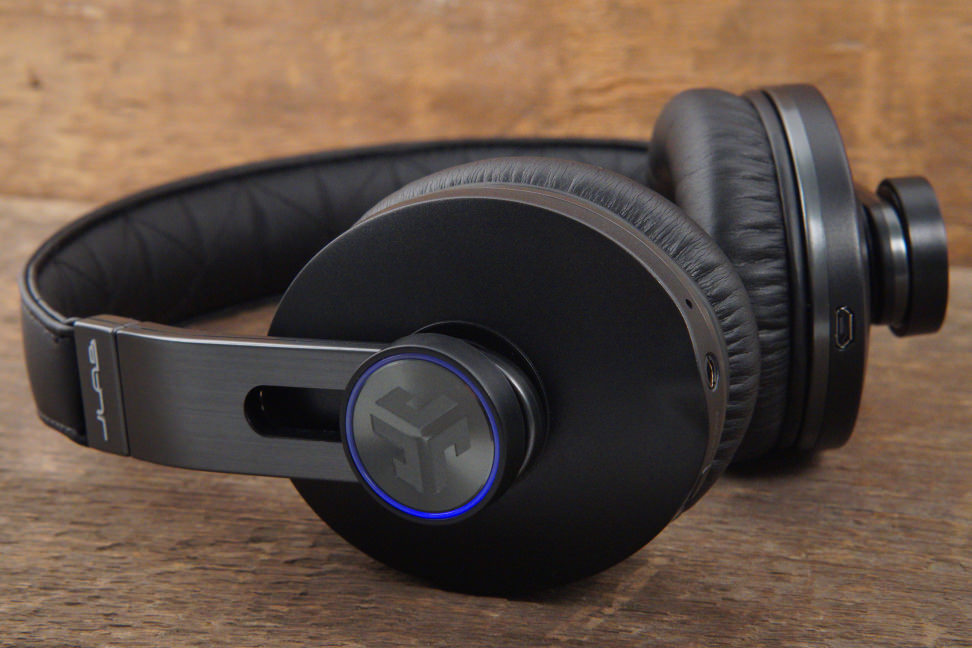 If you want to step up the quality a bit and don't mind losing wireless, then we'd recommend taking a look at the Beyerdynamic Custom One Pro Plus (MSRP: $199.99). Even on sale they'll cost almost twice as much as the Omnis, but if you're an audiophile that likes to micromanage, these are the cans for you. With four channels to customize your sound and a completely modular design that can be taken apart and fitted to your specifications, it's easy to see why we like them so much.

If you want similarly priced over-ears but want a more flat, studio-friendly response, there's one old—yet supremely reliable—choice: the Sony MDR-7506 (MSRP: $130.00). These provide a nice, flat response across the spectrum, are frequently found for under $100, and are trusted by professionals all over the world.
Still, as long as you're okay with a slightly lower build quality, it's hard to look past the tremendous value afforded by the Omni Wireless. They're comfortable, sound fantastic, and the ability to go wireless is simply not something we typically see in headphones at this price point. If you don't want to spend a lot, but still want to go cordless, the JLab Audio Omnis are the way to go.
Our editors review and recommend products to help you buy the stuff you need. If you make a purchase by clicking one of our links, we may earn a small share of the revenue. Our picks and opinions are independent from any business incentives.
Our editors review and recommend products to help you buy the stuff you need. If you make a purchase by clicking one of our links, we may earn a small share of the revenue. Our picks and opinions are independent from any business incentives.
Advertisement - Continue Reading Below
Compare Prices
Our editors review and recommend products to help you buy the stuff you need. If you make a purchase by clicking one of our links, we may earn a small share of the revenue. Our picks and opinions are independent from any business incentives.
Get Our Newsletter
Real advice from real experts. Sign up for our newsletter
Thanks for signing up!