headphones
Creative Aurvana X-Fi Headphones Review
The Creative Aurvana X-Fi headphones are a mixed bag of interesting and lame.
$299.99 MSRP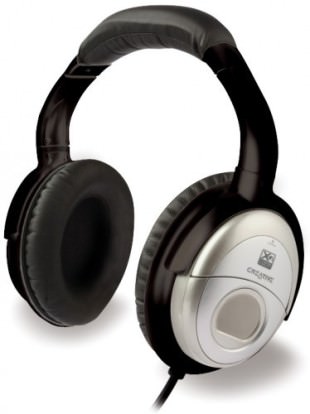 Tour
Creative's Aurvana X-Fi headphones are black plastic with silver detailing. The padding is made out of foam covered with a soft synthetic with the appearance of leather. The cups and band all have some degree of padding. The band can also extend.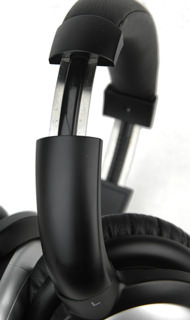 The backs of the ear cups both feature microphones, which are used by the active noise cancellation feature. The left ear cup has a panel which can be flipped open, revealing the battery cavity (the X-Fis take two AAAs).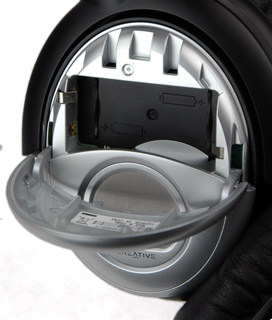 The right ear cup is where you'll find the on/off switch and three buttons: NC, Crystallization, and CMSS-3D. The first toggles noise cancellation, the second attempts to restore compressed music, and the third is a virtual surround sound mode.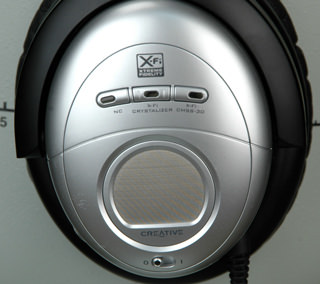 The bottom of the right ear cup also has a volume dial, which is handy for changing volume, and an 1/8-inch port, which is handy for connecting your headphones to a sound source.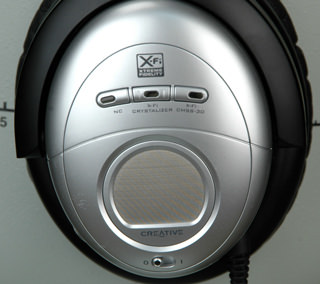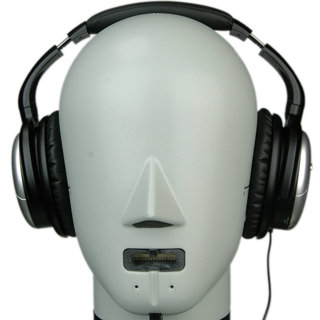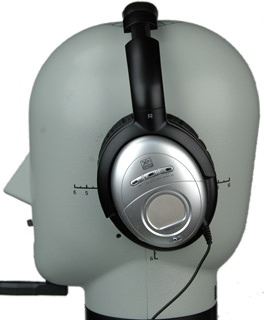 In the Box
In the box you'll find the headphones, a travel case, two cords (one male-to-female, and one male-to-male), two AAA batteries, an airplane adapter, and a 1/4-inch adapter.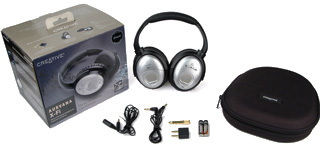 Durability
The main durability issue with the X-Fi headphones is that they creak. A lot. When we squeezed the ear cups, they creaked like a haunted staircase. While we don't think they'll shatter like glass if you drop them, they also don't seem like they'd put up with abuse as well as other headphones. On the bright side, everything else about these headphones seems durable. Despite being creaky, the cups are solidly attached to the band. The cups can rotate around and tilt. Moving cups add durability by reducing stress points -- especially if you just throw these in a travel bag -- but will also suffer from wear faster than non-moving parts. The band can extend, which again, might accrue damage faster than a non-extending band. These last two points are negligible, however. If the cups had better plastic, we'd say these headphones were pretty durable.
Comparable Products
Before you buy the Creative Aurvana X-Fi, take a look at these other headphones.
Aesthetics
The Aurvana X-Fi headphones are kind of plain for over-ear headphones, which isn't necessarily a bad thing. The ear cups look a bit plasticky, but the padding is covered in faux-leather, which is classy. Though somewhat bulky on the head, the X-Fi headphones are a fine option to wear to work, assuming you don't mind the glowing, blue LEDs on the side. While no one is going to look particularly cool in these headphones, those with corporate jobs will appreciate not looking like a DJ or snowboarder either.
Sections