headphones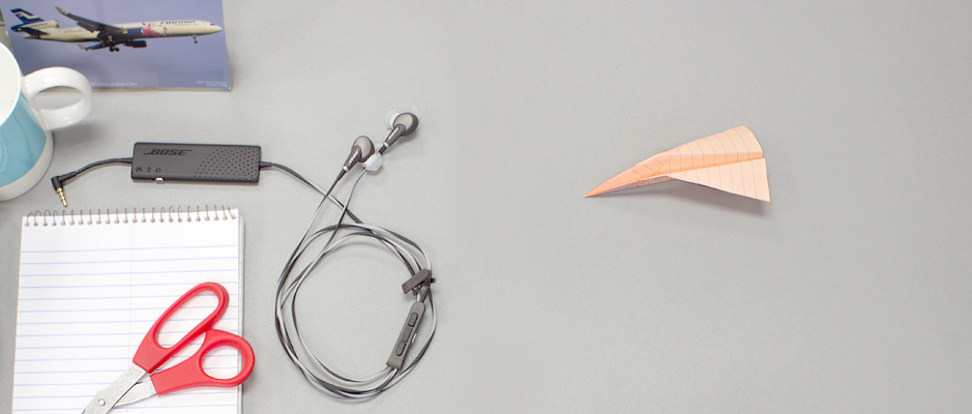 The Bose QC20i is better than 32% of the headphones we tested.
It is better than 34% of the headphones we have tested under $300.
It is better than 19% of the in-ear headphones we have tested.
Number Drop
Don't let the QC20i's small form factor fool you: They may be little, but these earbuds pack some serious performance. Faced with our audio lab and our judgmental robot, these Bose headphones passed tests with flying colors again and again. The frequency response is nicely balanced, the distortion is low, and the noise blocking is nothing short of admirable. Read on for more details about each of these performance aspects.
Noise Reduction
Behold the golden silence.
Push a button and enjoy the unexpected hush of the QC20i earbuds. It's shocking. Don't use this feature if you're walking home alone or biking in traffic—talk about a big, deaf sitting duck! In-ears are inherently good at blocking outside noise—they fill your entire ear canal, after all—but most headphones fail to quell powerful low-frequency noises. Not so with the QC20i: I literally couldn't hear a man with a jackhammer on my way to work the other morning. All told, the QC20i reduces noise to as much as 1/16 the original loudness.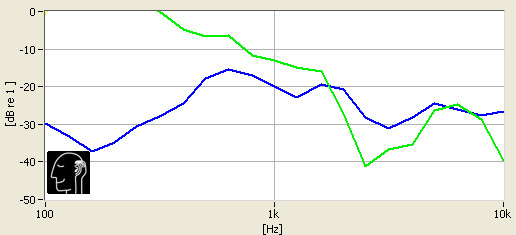 Frequency Response
A balanced set of Bose
Purists, feel free to turn your noses up at this far-from-flat frequency response. Everyone else, this is likely right up your bass-bumping alley. In manner of an equal loudness curve, which makes every note equally loud to the human ear, the QC20i earbuds produce very balanced sound—but only when the active noise cancellation is on. Bass booms, but lighter, more delicate instruments hold their own too. Thus, the overall soundscape is bass driven, but still detailed and dynamic.

If you turn the active noise cancellation off, you're stuck with a horse of a different color. The sound profile carries the same bass-forward balance, but high mids of 2kHz to 4kHz tumble down in volume by as much as 8.5dB—unpracticed ears may never hear it, but purists will dislike this very much. Because of this drop in volume, upper middle notes on various stringed instruments, brass, and percussion lose proper emphasis. Coupled with the bass-heavy foundation, this makes for rather indelicate sound at times.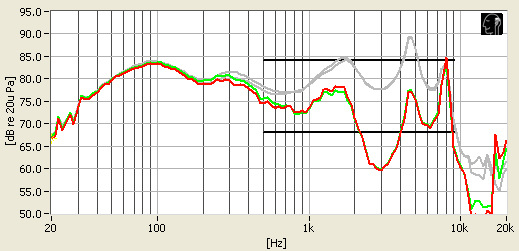 Comparable Products
Before you buy the Bose QC20i, take a look at these other headphones.
Distortion
Barely a drop
With or without the active noise cancellation activated, listeners won't be bothered by distortion on the QC20i. Levels are so low as to be inaudible, and with cancellation, even the sub-bass range is largely distortion-free. Until you turn your music up past the ill-advised level of 102.077dB, distortion keeps below 3%.

And without active noise cancellation: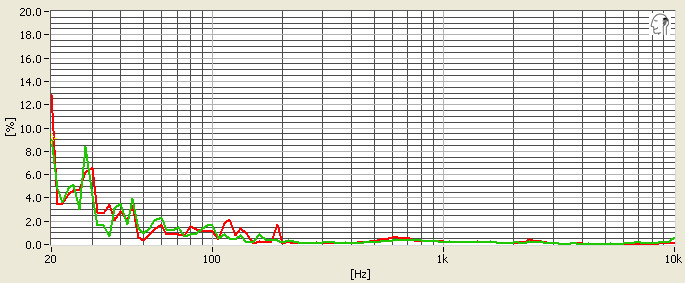 Looking Further...
Our editors review and recommend products to help you buy the stuff you need. If you make a purchase by clicking one of our links, we may earn a small share of the revenue. Our picks and opinions are independent from any business incentives.