headphones
Beyerdynamic DT 990 PRO Headphones Review
We're totally sold on the Beyerdynamic DT 990 PROs.
$194.06 at Amazon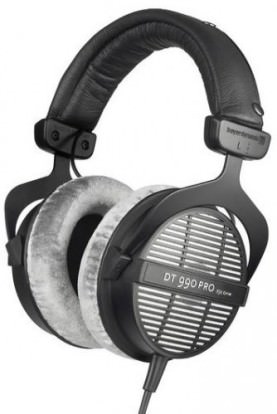 Tour
The Beyerdynamic DT 990 PROs are predominantly black over-ears with gray cup padding.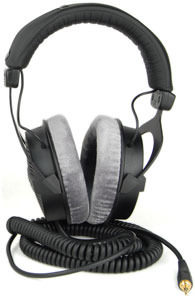 The outside of the ear cups is a series of slits that allow an open airway to the inside of the headphones. The white is a piece of cloth to help prevent gross garbage from getting inside your headphones.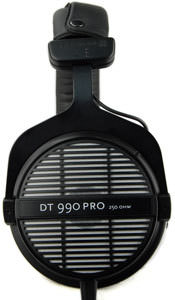 The cups are connected to each other with a wire that you can snake up and inside the head band's padding.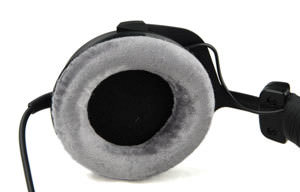 The headband itself is made of metal, and is wrapped in padding that snaps together in four places. The DT 990 PROs' cord is coiled, which does allow it to take up less space, but adds an annoying springiness for when you want to stretch it out.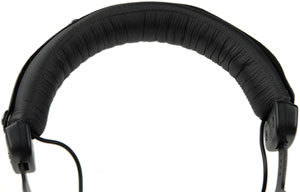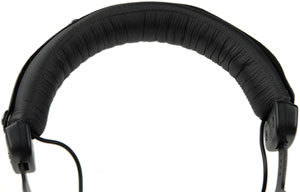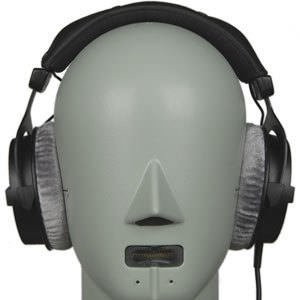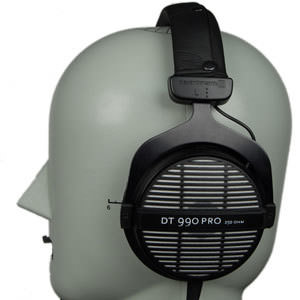 In the Box
You aren't getting much in the DT 990 PRO box, just some headphones and a 1/4-inch adapter.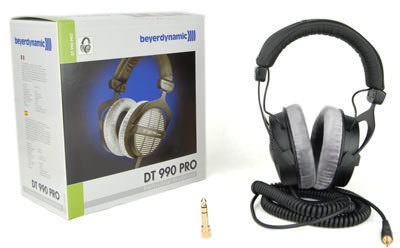 Durability
The DT 990 PROs seem really durable. The band has a metal core, which means these things aren't going to snap easily. The ear cups are joined to the band with plastic, but the union seems very robust. The cups themselves are big but seem to be well reinforced. Even the gills on the cups' backs don't have any give to them. The cups have a cloth padding, so that means you really don't have to worry much about piercing damage. The cord is thick and coiled and has really solid cord guards. We did have some concern with the cord's junction at the left ear cup, however, because the cord guard seemed like it could come loose easily.
The only other concern we had was regarding the cable that connects the two ear cups. Now, you can tuck it in the head band's jacket, but the cord is still exposed a bit. It also isn't as thick a gauge as the main cord. While the cable still seems robust, it does create a few more spots you'll have to be mindful of.
Comparable Products
Before you buy the Beyerdynamic DT 990 PRO, take a look at these other headphones.
Aesthetics
The DT 990 PROs are huge, which can look a bit silly, but overall we thought the DT 990 PROs looked nice. They have a nice, simple design that doesn't call oodles of attention but looks nice nonetheless. They look like they're expensive, but don't look overly youthful, which we consider a plus. These are headphones you could feasibly bring to work (keep the volume down though: [spoiler] they leak like crazy). These are the kind of headphones that some coworker will start a conversation with you about. 'Oh, Beyerdynamics... yeah, I got myself a pair of those Bose headphones and they're pretty good.' Respectable and good looking. We're fans of the DT 990 PROs, although those with smaller heads beware: a passerby will think your head is being swallowed by some horrific monster.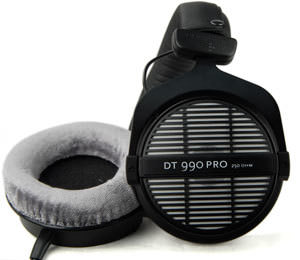 Our editors review and recommend products to help you buy the stuff you need. If you make a purchase by clicking one of our links, we may earn a small share of the revenue. Our picks and opinions are independent from any business incentives.
Sections