headphones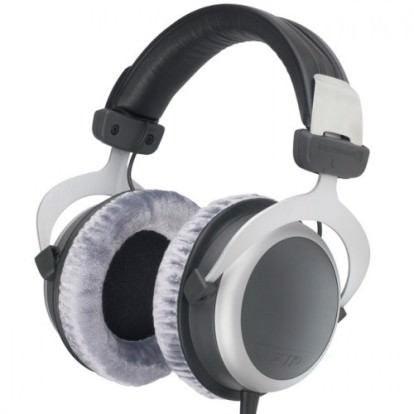 Tour & Design
**
Tour**
---
The DT 770s are a pair of over-ears with a ridiculously long cord. The ear cups are attached to a metal slat, which allows them to be pulled down and away from the band. The ear cups can also tilt back and forth, but don't swivel. The ear cups are connected to each other via a cable that extends from their tops and runs underneath the band's padding.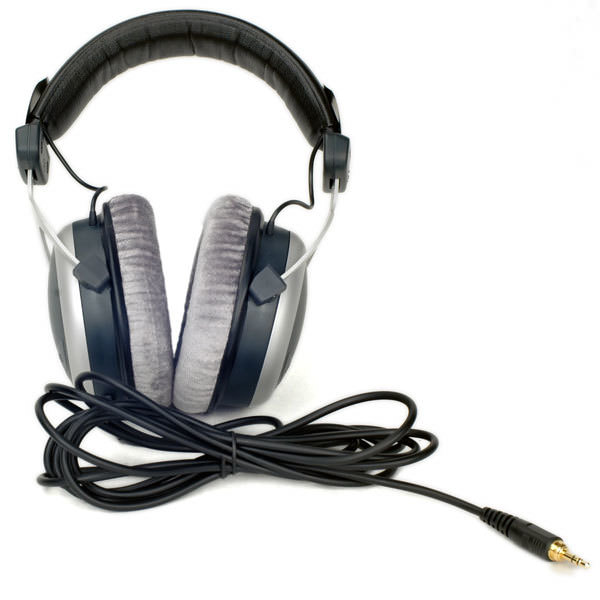 The DT 770s have a closed-back design, which helps isolation but limits the size of the soundstage.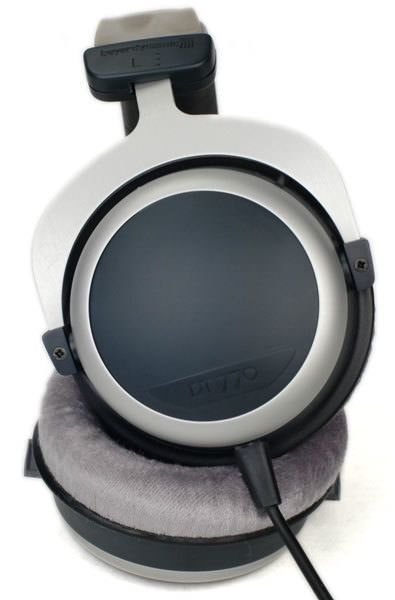 The band has some padding, but nowhere near as much as on the ear cups. The ear cup padding is softer than a stuffed animal.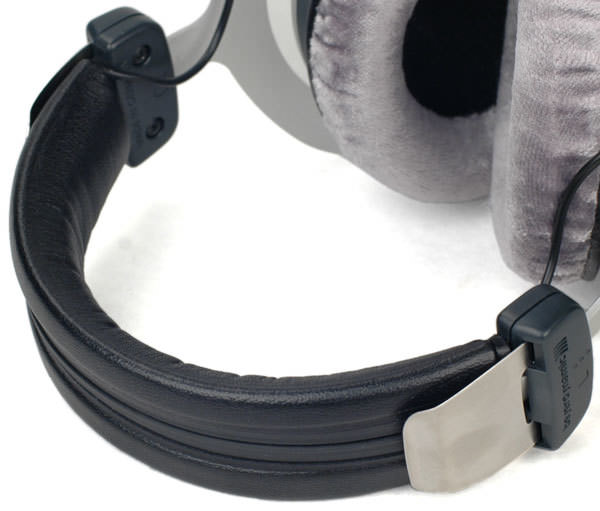 Finally, we end this tour section like we do any other: by playing dress-up with HATS.

This is what the DT 770s will look like on you.

In The Box
---
In the DT 770s' box you'll find the headphones, a screw-on 1/4-inch adapter, and a leather carrying case.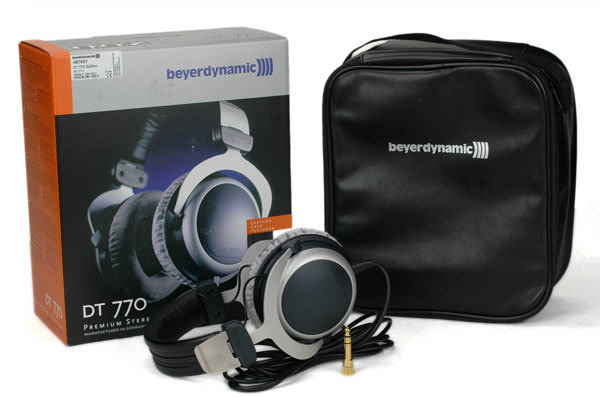 ---
The DT 770s seem durable. They have a solid construction and very few moving parts. The cord guards are very good and the cable itself is thick. The headphones use a lot of metal in their design, as opposed to plastic. The closed-back design keeps dust out of the headphones' innards.
We didn't have any complaints about the DT 770s' durability. They're well constructed.
---
The DT 770s are a bit big, as over-ears. This means they immediately have the potential to make your head seem comically small by comparison. If you're lucky and have a sizeable cranium size, then the DT 770s have quite an aesthetic ace up their entirely metaphorical sleeve: MANUFAKTUR. No, we're not overly excited in a way that only capslock can convey, the name is actually written in all caps. The MANUFAKTUR service will let you customize Beyerdynamic headphones in terms of their impedance, cord style, and coloration. This service is a really nice touch but a lot of the different options are very expensive. We hope Beyerdynamic keeps refining this process, both to add more options and to bring the overall cost down. In any case, MANUFAKTUR is a great feature.
Comparable Products
Before you buy the Beyerdynamic DT 770, take a look at these other headphones.
Our editors review and recommend products to help you buy the stuff you need. If you make a purchase by clicking one of our links, we may earn a small share of the revenue. Our picks and opinions are independent from any business incentives.
Sections