headphones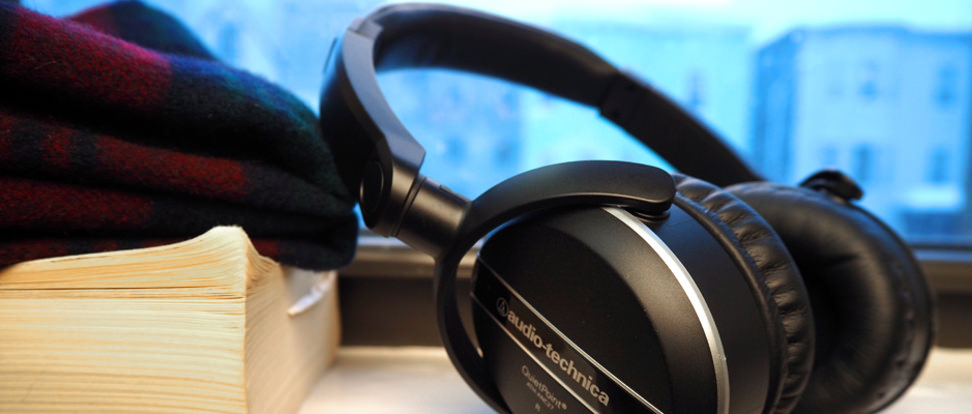 The Audio-Technica ATH-ANC27x is better than 22% of the headphones we tested.
It is better than 27% of the headphones we have tested under $100.
It is better than 20% of the over-ear headphones we have tested.
Under the Hood
When it comes to pure performance, the Audio-Technica ATH-ANC27x (MSRP $99.95) have nary a flaw. I tested solid overall sound quality, with no major aberrations in emphasis across the entire frequency response. As isolators, the ANC27x aren't quite at the level of Audio-Technica's ANC7b, but still provide respectable quietude.
Attenuation
The ANC27x tested with decent attenuation—the elimination or reduction of outside ambient noise. Without active noise cancelation, these cans don't do much to dampen or reduce the bass range, but they do shut out higher-pitched frequencies. Expect about 10 dB less sound at 1kHz, akin to reducing sounds in that range by 50%, with higher frequencies reduced gradually even further.
With ANC (Active Noise Cancelation) turned on, high-pitched outside noise is again greatly reduced, and bass is powerfully quelled, too. Expect sub-bass and bass frequencies, like horns and rumbling engines, to be reduced by over 50% in volume. Further, high-end noises—crying babies, yowling kitties, and their ilk—are reduced to 1/16th of their original loudness.
While this performance isn't out of this world against the rest of the noise cancelation market, it's decent for $100 headphones.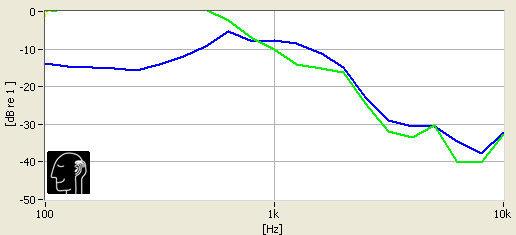 Frequency Response
For this price, I was honestly not expecting much from the ANC27x, but they really deliver. No, this isn't audiophile quality sound, nor is it flat like a studio response, but it's very well-balanced for what you're paying. And though the frequency response does slightly alter when you turn ANC on and off, the differences aren't make-or-break.

Without noise cancelation, the ANC27x represents 1kHz to 10kHz staunchly, roughly following the shape and emphasis of an equal loudness contour. Turning ANC off is the worse choice for the best sound, however, as the entire bass range is boosted, creating an audible loss in emphasis at around 3kHz.
With ANC on, the bass range (20Hz-100Hz) is de-emphasized slightly, but more emphasis is allocated to frequencies around 3kHz in the upper mid range. Overall, the sound profile is better here, as higher frequencies allow the overtones from almost every instrument and sound to resonate longer.

Comparable Products
Before you buy the Audio-Technica ATH-ANC27x, take a look at these other headphones.
Tracking
Tracking, or the balance of volume between left and right speakers, is another area where the ANC27x excels. With active noise cancelation off, tracking remains mostly very even between 20Hz and 10kHz, though there is a slight jump from the left channel to the right channel around 700Hz.

With noise canceling on, the tracking result is roughly the same, save for heavy emphasis of the left channel within the sub-bass range. This is like to cover the distortion present in the right channel's sub-bass range with ANC enabled.

Distortion
THD, or Total Harmonic Distortion, refers to a sum of sound interference. Ideally, we like to see less than 3% THD in both the left and right speaker channels. With ANC off, this is precisely what occurred: the ANC27x tested with a max THD of about 2.5%.

Distortion does ramp up in the sub-bass range when ANC is turned on, but human ears are rather immune to distortion in said range—so this is no big deal.

Other Tests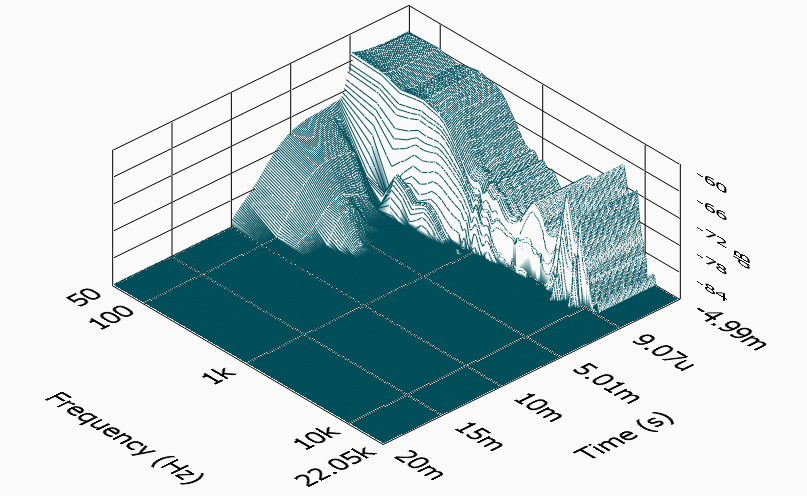 Our editors review and recommend products to help you buy the stuff you need. If you make a purchase by clicking one of our links, we may earn a small share of the revenue. Our picks and opinions are independent from any business incentives.