V-Moda Vibrato Remote
A solid set of durable in-ears, these headphones certainly don't skimp on the bass and don't break the bank.
V-MODA Vibrato Remote In-ear Headphone Review
$129.99
Product Overview
The V-Moda Vibrato Remotes are a set of very light in-ear headphones with a microphone near the cable split for smartphone users.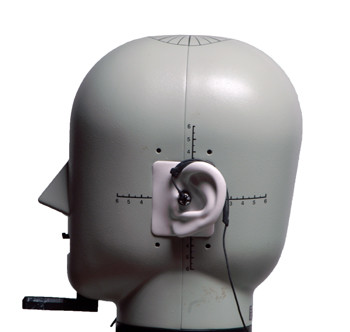 Speakers
Here we see the speaker element of the Vibrato Remotes, guarded by a somewhat porous mesh.
Back
Though these in-ears are relatively small, what surface area they do have is packed with black and chrome styling.
Cable
V-Moda put a considerable amount of time and effort into developing the cables for the Vibrato Remote and other headphones released in 2010 and 2011. Underneath that fabric eave on the outside of the 3.93-foot cable is a layer of kevlar to shield the wire. All in all, an insanely durable cable.
At the end of said ridiculously durable cable is the oddly-angled plug. Using the standard 1/8th inch plug, the Vibrato Remotes surprisingly don't have a very thick or robust assembly housing the plug itself.
The cord guards on the earbuds are very small wrappings of soft rubber, but they seem to do the trick; just avoid yanking your Vibrato Remotes out by the cords, despite how tempting it may be to do so.
Additional Features
Right at the neck split is a microphone that allows smartphone users to employ their Vibrato Remotes as a headset, granting the ability to chat over Skype or a regular phone call.
In the Box
Packaged along with your sleek-looking earbuds are seven pairs of sleeves, a carrying case, and helpful documentation (including a guide to Noise-induced Hearing Loss).
Durability
While the cable itself is durable, there re several points at which it can't be saved by its comically robust shielding; namely solder points and inside the cable guards are slightly vulnerable. Keep in mind that if anything's going to break, it's typically the cables that break first. Though that's an unlikely event with these, be aware that if anything happens to them, you'll need a new pair.
Aesthetics
With a black casing and chrome accents, these earbuds, while small, pack a lot of style per square inch. Vibrato Remote, get ready for your closeup.
Sections