Sony Triqii Headphones Review
$29.99
Tour & Design
Tour
---
The Sony Triqiis are a set of on-ears with foam padding and not many features.
    The ear cups have foam padding, which is a staple of inexpensive headphones and not one of our favorites.  

The plug is just a regular ol' 1/8-inch.
There's really not much to these things, so instead of reaching for a few more sentences like this one that needlessly pad out the word count, let's get right to the HATS pictures and get this review started.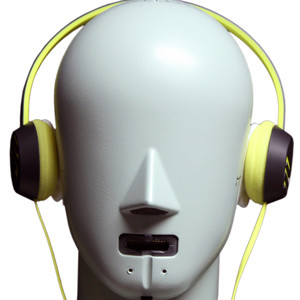 In The Box
---
In the Triqiis' box you'll find a pouch. The headphones are also in there, but that's about it.
---
These headphones seem durable enough. They have a thick cord, not a lot of moving parts, and there's not a whole lot that can break. Best of all, if they do, they're super inexpensive to replace! When you can replace a set of headphones 10 times for the price of a decent set of Sennheisers, durability isn't as much of an issue.
---
For a set of $30 headphones, these aren't bad. The hornet color scheme will be sure to elicit some primordial fear in the hearts of others, which is always a plus, but the headphones also don't sit 100% correctly on the head, which can look a bit silly if anyone even notices it. The cups felt like both were twisted a few degrees counter clockwise.
Regardless, these headphones look like a nice, if cheap, pair of headphones.
Sections