Audio-Technica ATH-M50
Great set of cans for the price, Audio-Technica's ATH-M50s are a classic.
Audio Technica ATH-M50 Over-ear Headphones Review
$199.00
Better than
84%
of Reviewed Headphones
Product Overview
Meet the Audio-Technica ATH-M50, a set of closed-back over-ear headphones.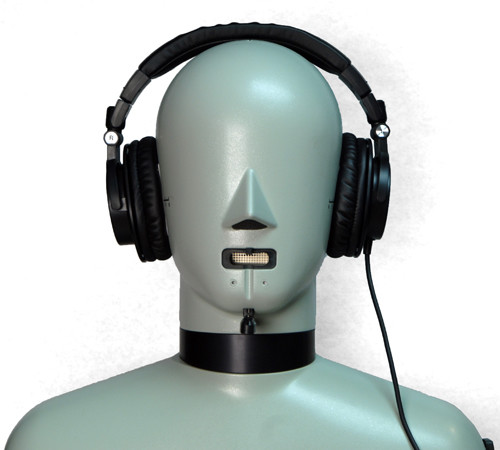 Speakers
The speaker element is protected by a fine cloth mesh and faux-leather ear cup, pictured on the right. Stripped (pictured left), you can see that the speaker is also ensconced in a plastic casing.

Back
The back of the ATH-M50's cans are simply black plastic with some brushed aluminum accents.

Band
The band of the ATH-M50 is adjustable and very comfortable, not to mention the fact where the ear cups meet the band, you can swivel them a total of 180 degrees, if you don't want to wear them, but still listen to one channel anyways.

Cable
The cable of the ATH-M50s is as beefy and durable as they come. Not only does it have significant wire insulation, but it also even has a section of spiraled cable, allowing some give before it is pulled taut.
The plug of the ATH-M50 is not your standard 1/8th inch jack. Included in the package is a 1/4th inch adapter screwed onto the threading of the plug to keep it secure. In addition, the entire assembly is constructed out of metal, which should withstand several gigs or shows.

The ATH-M50's cord guards are thick rubber, and one metal spring, which should prevent a good amount of internal damage to your cans.

In the Box
The ATH-M50 comes packaged with your headphones, 1/4th inch plug adapter, carrying case, and some documentation.

Durability
These seem to be very rugged over-ears, even if you can't actually re-cable them easily without damaging the casing. Their cord guards are extremely robust, and a few drops aren't going to destroy your cans. The closed backs mean that you won't have to worry too much about the humidity, and the removable ear cups will allow you to maximize your mileage from your ATH-M50s.
Aesthetics
Even though these headphones aren't as flashy as the Monster Beats Pros, we still like their clean appearance. We especially like the brushed metal accents.
Sections