The gym is an unforgiving place. At least give your ears a break with our top-recommended gym headphones, the Beats by Dre Powerbeats 3 (available at Amazon).
Between work, hobbies, and maintaining social life, it can be tough to stay committed to a regular gym schedule. Plugging in a pair of headphones, however, can turn your exercise routine into an opportunity to catch up on some podcasts or to spin a couple of new records you've been meaning to listen to.
We've tested dozens of headphones that fit the bill for gym use, and we've managed to narrow it down to a handful that represent the best options out there right now. Unlike our similar round-up of the best wireless in-ear headphones for running, our gym headphone round-up isn't limited to wireless picks, nor does it exclude on- or over-ears.
Updated January 03, 2018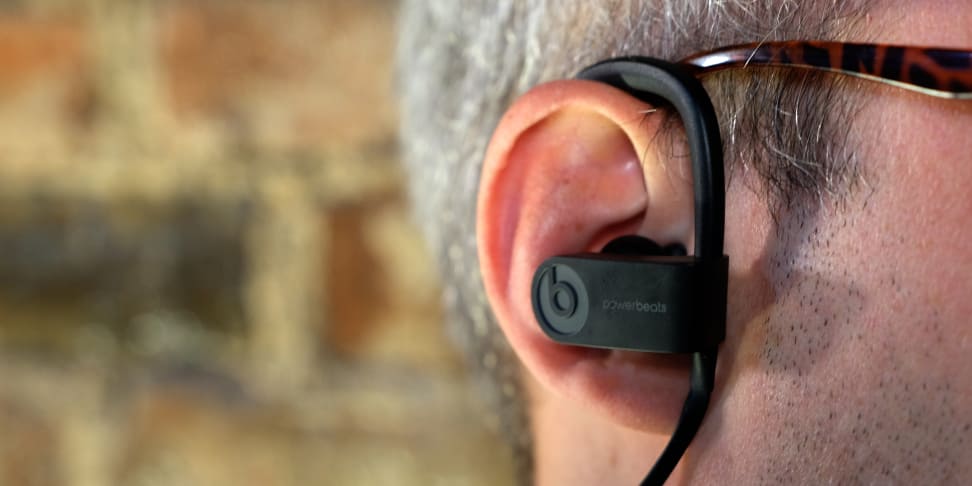 Beats by Dre Powerbeats 3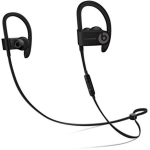 Beats by Dre Powerbeats 3
Best Overall
The Beats by Dre Powerbeats 3 might not be the most affordable headphones, but they're simply the best option for gym use going right now.
The Powerbeats' design uses a unique "earhook" to keep the buds in place, which is sure to please anyone who's struggled to keep their headphones on during an run on the treadmill. The battery's fast-charging capability turns a 5-minute charge into over an hour of use, and our range test put the Powerbeats at the top of their class in terms of wireless range.
In true Beats by Dre style, the Powerbeats feature a bass-heavy sound profile that might not satisfy audiophiles. Still, we're talkin' about gym-use here, not studio use; for the vast majority of gym rats, the promise of a heavy drum kick or bass line probably won't steer them away.
Jaybird X2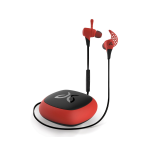 Jaybird X2
The Jaybird X2 Wireless have earned themselves a number of spots on our best-right-now lists thanks to the recently-released the Jaybird X3, which have knocked the X2s down in price in recent months.
Although not all of our staff was able to get the X2s to fit comfortably and securely, those of us who did were treated to a moderately bass-heavy sound profile that fit just about every genre of music we threw at 'em.
And if you do your weekly workout at a particularly noisy gym, you'll really dig the expanding foam tips that completely block the commotion of the outside world.
JLab Audio Epic2 Bluetooth Wireless Sport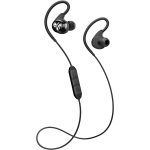 JLab Audio Epic2 Bluetooth Wireless Sport
Best Value
The original JLab Epic earned a spot in our roundup of the best wireless earbuds, and the follow-up, the Epic 2 wireless, only improve upon the winning formula of their predecessors. And, at around $100, they won't make that big of a dent in your wallet.
The hooked design keeps the Epic 2s firmly in your ear while the buds' IPX5-rated water resistance keeps the sweat from raining on your parade. JLab's Epic series also does a fine job from an performance standpoint—while they may not sound as good as the Powerbeats 3, users can expect fantastic isolation and well-rounded sound.
If you're worried about throwing money at a pair of in-ears that might not fit, fear not—the Epic 2s come with eight different tips for ears of all shapes and sizes.
Jabra Sport Pulse Wireless
Jabra Sport Pulse Wireless
The Jabra Sport Pulse aren't the most attractive headphones of their kind, but what they lack in design they make up for in functionality. The Pulse tested well in our lab, producing an accurate (but slightly bass-heavy) sound profile free of distortion.
In addition to offering great sound at a relatively affordable price, users can connect the buds to the Jabra Sport Life app on their Android or iOS phone and keep track of their heart rate, distance, and workouts.
Available at some shops for just under $100, the Sport Pulse earbuds are a cool option with some neat tricks, provided you don't mind their somewhat odd appearance.
Beats Solo3 Wireless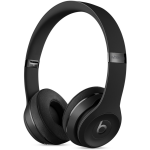 Beats Solo3 Wireless
The Beats by Dre's Solo line features colorful, stylish on-ears that pump out bass-heavy tunes and create a tight seal to block out the noise of the busy gym around you. When used wirelessly, a full battery charge on the Solo3s lasts close to 40 hours long. If you're in the habit of plugging your headphones into an external source at the gym like a TV, you'll be pleased to know that the Solo3s are not limited to wireless use.
Unfortunately, the Solo3s suffer from the same issue its predecessors suffered from: too tight of a squeeze that might lead to achey ears. If you've owned and loved a pair in the past, however, you'll pretty much know what to expect.
They're certainly not cheap, but for their sound quality and versatility, the Solo3s make for a great pair of cans to take to the gym.
MEE Audio X7 Plus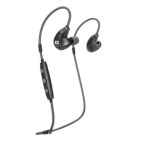 MEE Audio X7 Plus
These wireless X7 Plus from MEE Audio feature an ear-to-ear strap with an adjustment clip that tightens the strap securely against the back of your head, making them a reliable choice for whichever workout routine you find yourself muscling through. Built with fitness in mind, the X7 Plus are also completely sweat-proof, so you can go ahead and push yourself to the limit without worrying about perspiration ruining your earbuds.
Relatively speaking, the X7 Plus represent a solid value for their price point, especially if you can scoop them up on sale for under $100. Plus, the X7 Plus carry a one year warranty, so there's no need to coddle them at the gym.