If you need a pair of running or gym headphones, the Beats by Dre Powerbeats 3 (available at Amazon) are the best ones to buy.
Whether you walk, run, or just park yourself in a gym for a few hours each week, you're going to want something to carry you through your workout. Music, podcasts, and audiobooks can help keep your mind off the burn as you get some miles or reps in, and wireless earbuds help you get that without worrying about an annoying wire getting in your way.
Our criteria for top-tier workout earbuds is simple: they should be wireless, they should stay in your ears, and they should sound good. Simple, right? Well, we've spent the past year testing all the best wireless earbuds you can buy, putting each through rigorous testing in our state-of-the-art sound lab in Cambridge, MA.
Here's our list of the best wireless earbuds for running, whether you're hitting the gym or pounding some pavement.
Updated January 03, 2018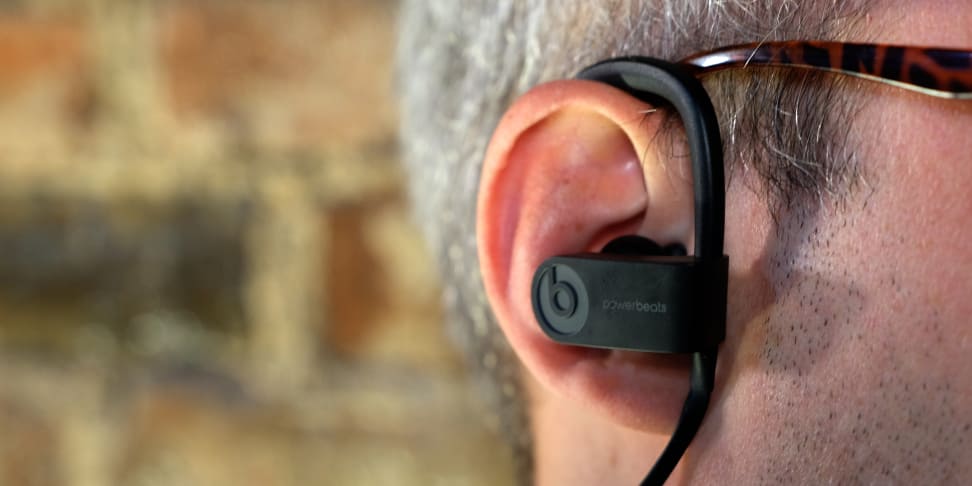 Beats by Dre Powerbeats 3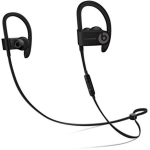 Beats by Dre Powerbeats 3
Best Overall
The Beats by Dre Powerbeats 3 are simply the best wireless earbuds for any kind of rigorous activity right now, whether that's running, going to the gym, skiing, or anything else.
Most headphones aimed at active people tend to make sacrifices in sound, comfort, or style, but the Powerbeats 3 round out all three categories tremendously. Plus, the Powerbeats' "earhook" design (which might seem a little cumbersome at first) ensures a sturdy fit that won't fall out. They also have class-leading wireless performance and range, and the battery is both fast-charging and long-lasting, so even a 5-minute charge will give you enough for a normal run.
If there's one caveat here it's that they don't come cheap. But if you want the best of the best, these are unquestionably the pound-for-pound champs in the wireless earbud category.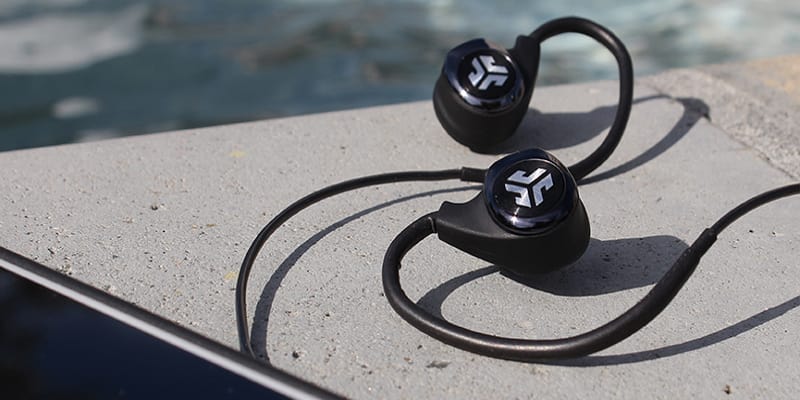 JLab Audio Epic Bluetooth Earbuds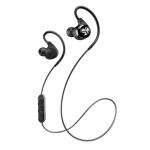 JLab Audio Epic Bluetooth Earbuds
Best Value
Though the JLab Epic won our original roundup for the best wireless earbuds, they were quickly replaced by the JLab Epic 2. That's proven to be a boon for bargain hunters though, with the Epics now going for right around $50. That makes them an incredible value if you just want basic, no-nonsense Bluetooth earbuds for the gym.
Each 'bud features a wire that runs over your ear, so they do a decent job of staying in place, though they don't fit as snugly as the Beats Powerbeats 3. As with all Bluetooth earbuds, we have heard of some issues with long-term reliability, though these seem to hold up as well as models that cost over twice as much so they still earn our recommendation.
Jaybird X2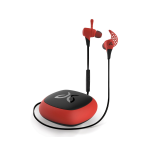 Jaybird X2
When the Jaybird X2 Wireless earbuds debuted, they retailed for a robust $179.99. These days, you can nab a pair for as low as $80 if you catch them on sale.
We loved the Jaybird X2s for their slightly-bass-heavy sound profile that fits most music genres like a glove and their memory foam tips ear fins, which are great as long as they fit your ears. They're not for everyone, though, and at least one of our reviewers just couldn't get a good fit, something that isn't a problem with earbuds featuring earhooks.
Just note that Jaybird has recently released the X3 model, so more aggressive price cuts may be on the horizon.
Plantronics Backbeat Fit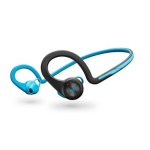 Plantronics Backbeat Fit
The Plantronics BackBeat Fit wireless in-ears earned a spot in our list of best wireless earbuds earlier this year thanks to their secure, wrap-around-style band and superb audio performance.
Most headphones are built for isolation—in other words, the goal is to block as much of the outside world out as possible. When it comes to outdoor exercise, however, runners often worry that too much aural isolation can lead to dangerous encounters with cars, bikes, and other obstacles that you can't hear coming.
The BackBeat Fits let in a lot of this outside noise, though that does mean they don't have quite the same booming bass that many people look for in headphones for the gym. Still, with almost no distortion and a very clean sound profile, the BackBeat Fits are a good option for anyone who needs to hear the outside world while working out.
Jabra Sport Pulse Wireless
Jabra Sport Pulse Wireless
The Jabra Sport Pulse aren't the most attractive headphones of their kind, but what you lack in design you make up for in functionality. The Pulse tested well in our lab, producing an accurate (if fashionably bass-heavy) sound profile free of distortion.
In addition to offering great sound, the Pulse have another trick up their sleeve: performance monitoring. Users can connect the buds to the Jabra Sport Life app on their Android or iOS phone and keep track of their heart rate, distance, and workouts wherever they take their phone.
Available at some shops for just under $100, the Sport Pulse earbuds are a cool option with some neat tricks. Just be aware: we've seen quite a few user reviews that cause us to question their long-term reliability.