Choosing the right headphones can be a tricky business. Most people simply head to the store and pick up the first pair they find that are cheap and sound halfway decent. But not you. No, you're too smart for that, too discerning. You know that it's better to invest a little more and walk away with a pair that'll look good, sound even better, and last for the long haul.
We've tested hundreds of headphones here at Reviewed, and seen our fair share of good, better, and best. The models below are the cream of the crop, the best of the best, all the wheat without any of the chaff, and we'd be happy to tell you why. If you want to find out more about a particular model, click through to read our full review.
Updated February 15, 2017
When headphones are able to balance form and function, we stand up and take notice. Audio-Technica's ATH-MSR7 do just that by combining thick memory foam padding, an aluminum/magnesium housing, and rich, consumer-friendly sound to create a fantastic overall value. They're cans that'll please audiophiles and average consumers alike—so long as they don't mind spending a little to get that high quality.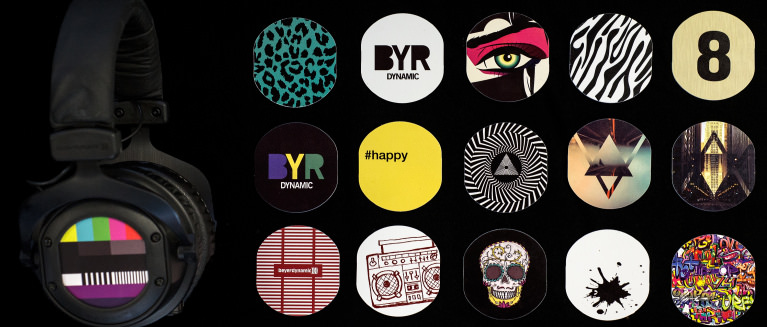 2
Why settle for something you don't want? That's Beyerdynamic's hook for the Custom One Pro Plus over-ears. These are 'phones defined by choice. Don't like something about them? Change it. You can replace just about anything on these cans: the pads, band, faceplates, and even sound can be changed at a whim. These premium headphones are designed to be whatever you want them to be—today, tomorrow, whenever.
Where To Buy
$148.94
Amazon
Buy
$169.92
Walmart
Buy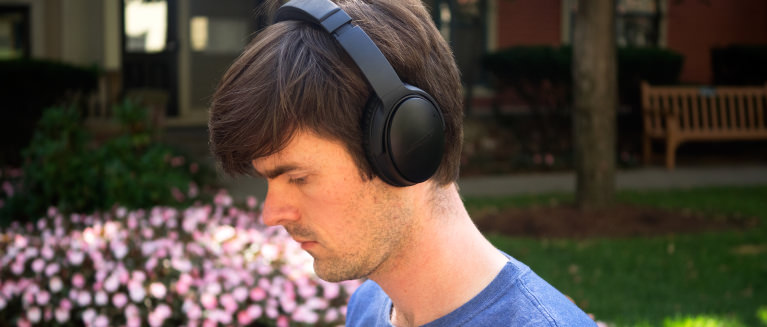 3
Bose's QuietComfort over-ears are ubiquitous on planes and trains, but for good reason—noise cancellation and unmatched comfort make them perfect for business class. The newest entry—the QC35s—deliver the same level of comfort and performance we've come to expect from the QC line, but this time, they're equipped with wireless functionality. They don't come cheap, but the QC35s graduate at the top of their class.
Where To Buy
$329.99
Best Buy
Buy
Click for price
Walmart
Buy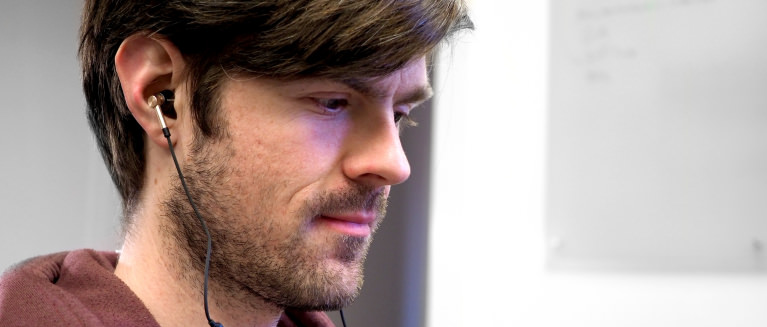 4
With a starting price of $99 and a design that competes with headphones that cost up to 10x as much, 1More's Triple Driver in-ears certainly have their work cut out for them. While they aren't necessarily the best headphones we've ever tried, they're just about the best sub-$100 in-ears we've tested to date. They're stylish, sound great, and they complement every genre of music from hip-hop, to classical to blues.
Where To Buy
$92.14
Amazon
Buy
$46.56
Walmart
Buy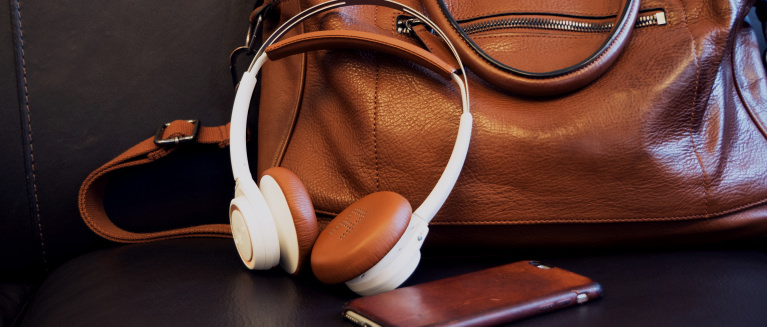 5
The Backbeat Sense, a wireless pair of on-ears from Plantronics, check off the most important boxes: they're comfortable, they sound fantastic, and from a design standpoint, they look great. There's a couple of glaring flaws, namely a noisy jostle when you walk and inconsistent Bluetooth performance. That said, the Sense excel enough where it counts and make for an altogether smart choice.
Where To Buy
$99.27
Amazon
Buy
$78.99
Walmart
Buy